---
---
We will discover that October is a month with multiple options just like every month in Peru. Likewise, we will find a strong religious devotion that is part of many regions of the country. But new options are also emerging to visit Peru. For example, special months begin on the Peruvian coasts; It will also be possible to go hiking before the rains increase and we end up soaked. This will be an interesting month because the dry season can continue or end, giving way to the wet season.
---
Are there miracles in October?
Yes, Peru is a miracle, because of its history and because of the different barriers it had to go through and continues to go through. This month inspires a lot of reflection, but it also allows a space for criticism and the question of knowing if Peru is advancing or not. October is known as the purple month, especially in the regions near Lima, such as Arequipa, Ica, Ancash, Junín and others where during this month the faithful dress in purple habits in honor and devotion to the figure of the Lord of the Miracles. Although Lima has gray skies in the month of October, the faith of the majority of the inhabitants remains intact.
The days when more people congregate for the procession through the largest avenues of the city are after the fortnight of the month. But this does not mean that they only keep devotion during these three days, but that different activities are carried out throughout the month. For example, the manufacture of carved candles is carried out, which can no longer be seen as artisanal work, but rather, due to its unique and special beauty, can be classified as pieces of art. A similar phenomenon occurs in the elaboration of the rugs that are assembled on the floor, with flowers, sawdust and dyes. These carpets are special places for the saint and those who carry him on their shoulders to rest during the procession.
During these activities, different desserts that are part of Peruvian confectionery are usually sold and given as gifts, we will find the purple mazamorra, desserts made with diluted chancaca, such as zambito rice, nougats and the always delicious picarones.
Does Peru celebrate Halloween?
Halloween is a holiday that is currently universal and you can probably see all the children in the world dressing up or asking for candy. Peru is no stranger to this festivity and not only is it celebrated by children, but also costume parties are organized. This festivity coincides with the day of La Música Criolla, where various activities such as singing contests and concerts of Creole music are carried out in order to commemorate this very special day for many Peruvians, which is also a source of pride.
---
The season begins to surf in the Peruvian sea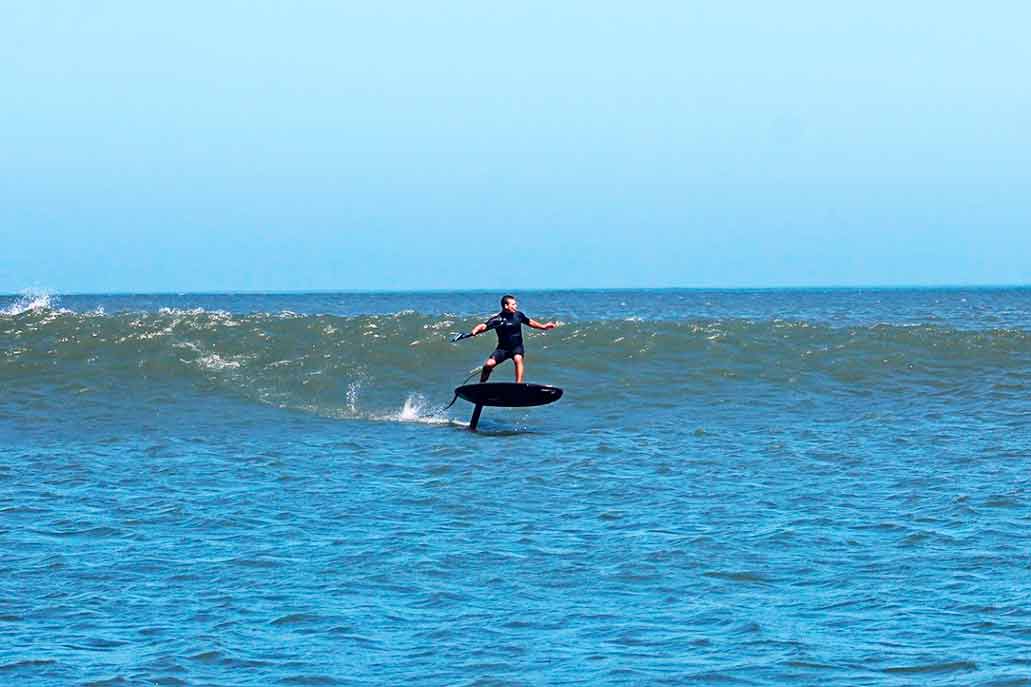 In October it is possible to start visiting the Peruvian sea to surf, especially in the north of Peru. In the north, the climate does not vary much, except during the months of February and March, when fluvial rainfall increases. Since October, for many, summer has already begun. The best destinations you can visit to start this season is Huanchaco beach, in Trujillo (Lambayeque), which is recognized worldwide as a World Surfing Reserve since 2013. In addition to doing this sport, you can do other activities such as visits to archaeological sites . Many experts recommend these beaches to learn to surf.
Another beach with waters that make it possible to learn this sport is Máncora, which is located very close to the border with Ecuador. On these beaches in northern Peru, you can practice freely in its gentle waves. Although it is a destination that can be visited at any time, from October you can find better waves. A beach for experts is Chicama, just 32 kilometers north of Trujillo, on this coast it rains little, even in the rainy months, although the season with the highest waves is June, it is possible to find similar waves in October.
---
Do not let time win you make the most of October
The dry season ends in October, although this does not mean that you will no longer be able to do some activities or visit some sites. One option that you cannot allow to happen is a visit to the Manu National Park, in Madre de Dios. During the month of October the temperature varies during the day from 24°C to 30°C, this means that they will be hot days, a detail that you should take into account.
It will also be easier to walk through the jungle since the waters will be reduced. This will also make it easier to go to Lake Sandoval (also located in Madre de Dios), which can be visited by the whole family. This route since 2019 has been improved so that it can be visited by all Peruvians, from the elderly and those who have a problem walking, since this wooden path made it possible for people in wheelchairs to access it. In this way it can be visited by many more people with the security of the case.
We will also have the opportunity to reach the Inca citadel by the famous 4-day Inca Trail tour to Machu Picchu. This hiking route is one of the most spectacular that can be done in South America. The beauty of this route lies in the fact that you can see different Inca constructions that resemble small citadels and a varied flora and fauna. During the tour you cross the Andes and descend through part of the jungle. This activity lasts 4 days, although there is also a 2-day option, in both cases Machu Picchu is reached by the Inti Punku. But this is not the only option, since it is a route protected by the Ministry of Culture, access is restricted to a certain number of people per day. The other hiking options to get to Machu Picchu are the Salkantay Trek, Huchuy Qosqo route, Lares Trek and the Inka Jungle.
---
Some festivities and events in October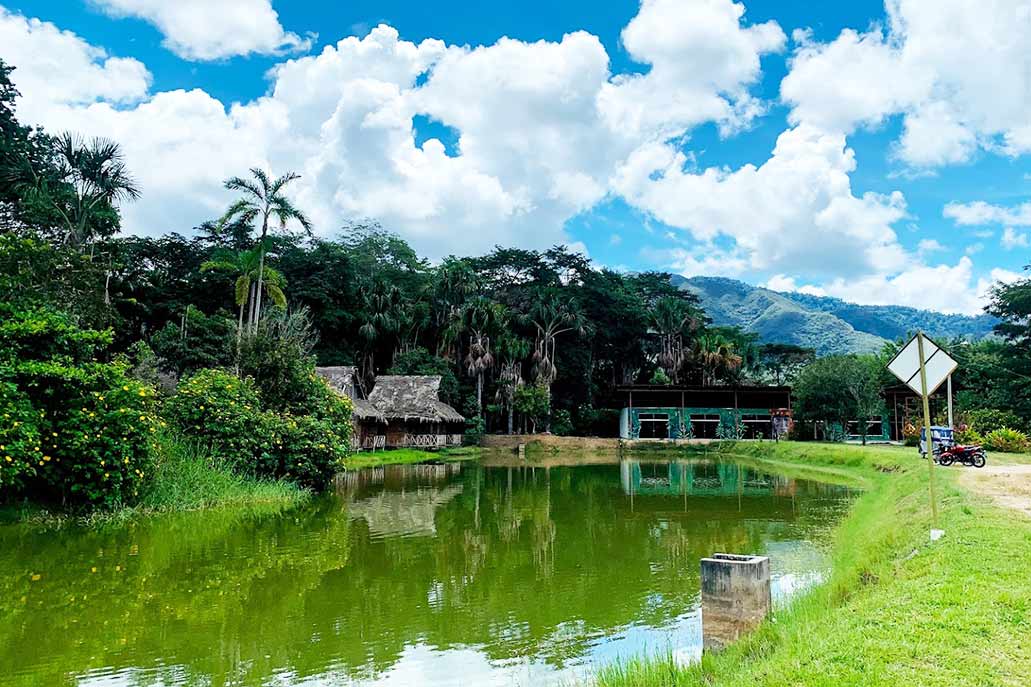 Many activities are held in the month of October, there are so many that we will not be able to track them all. Next, we will show you some options that allow you to see beyond the well-known or most popular regions. For example, in the Ucayali region, the Festiconta is celebrated. This festivity takes place in the Contamana district. All eyes are attentive to the music contest where groups from Brazil, Colombia, Venezuela, Ecuador, Argentina participate, even in some contests groups from Italy appeared.
It is also possible to visit Moyobamba in the San Martín region, also known as the City of Orchids. This festivity has been celebrated for more than twenty years. The Orchid Festival is held in 3 days, the contests are varied, from floral arrangements to the exhibition of orchids and nurseries. Once in this region it is recommended to visit the Tingana and some museums that share the flora and fauna of the place. We will also find historical museums from all over the region.
Finally, we have to recommend a visit to the Apurímac region, which in recent years has positioned itself as an interesting destination within the Peruvian Andes. In this region you can visit different natural sites, as well as archaeological sites, it will also be possible to do some adventure sports that allow you to appreciate much of the geography of the Peruvian Andes. The same can be said of the regions of Arequipa and Puno, which are increasingly growing as tourist destinations due to the different experiences they have to offer to visitors who want to get out of everyday life. October is a month to realize the dream of visiting Peru.