Explore each tourist attraction of Cusco and Peru
At Machupicchu Terra we created a multimedia tool that facilitates navigation through each tourist attraction in Cusco and Peru. Locate the destination you want to know and find out in an easy and didactic way.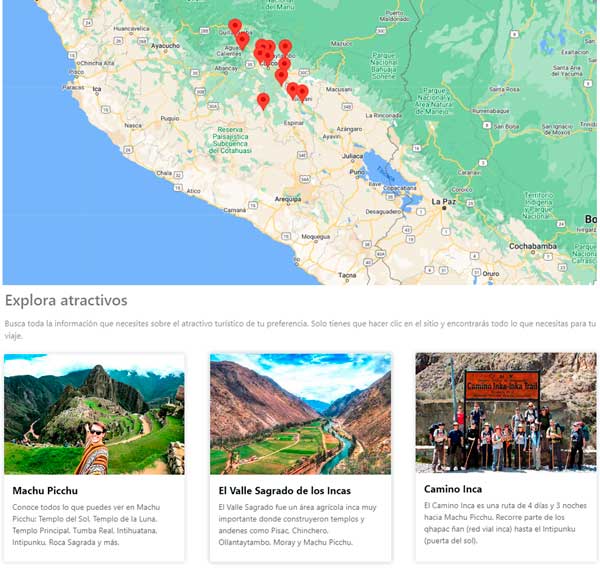 Find the tourist destination of your choice and find out
The Machupicchu Terra 'Explorer' allows you to easily locate each tourist destination. Browse the map of Peru and discover everything it offers with all the information of interest.