About us – Machupicchu Terra
We are a Cusco tourism agency recognized for the quality of its tours to all destinations in Cusco such as the Sacred Valley, the Rainbow Mountain, Machu Picchu and much more.
---
Our history supports us
2013
2014
2015
2016
2017
2018
2019
2020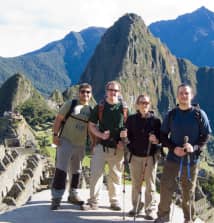 2013
Machupicchu Terra SRL is founded
Tourism agency specialized in the sale of tickets to Machu Picchu online.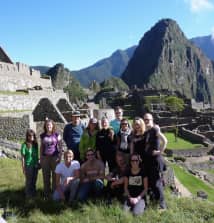 2014
We create 'Ticket Machu Picchu'
A website dynamic and easy to navigate, which quickly becomes leading ticket to Machu Picchu.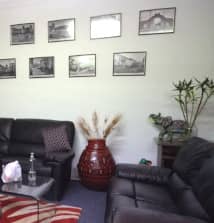 2015
Given the growing demand for our services
We implement larger offices in the Historic Center of Cusco. Likewise, we expanded the work team with new collaborators in fields such as tourism, web programming, web writing and more.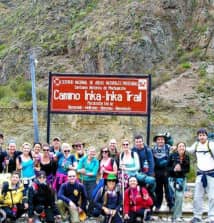 2016
We expanded our services with the inclusion of tours to Machu Picchu
We add hiking trails in Cusco such as the famous Inca Trail, the Salkantay Trek, the Lares Trek and more. For this, we created a new website: machupicchuviajes.com.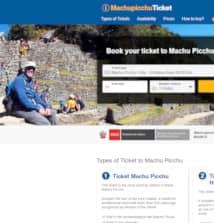 2017
To meet the needs of tourists
We created the website: imachupicchuticket.com, as an alternative for customers looking to purchase their tickets to the Inca wonder.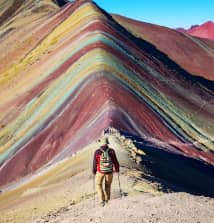 2018
We consolidate the quality of our services
Likewise, we implemented the offer to new tourist destinations such as: the city of Cusco, the Sacred Valley of the Incas, the 7 Colors mountain and more.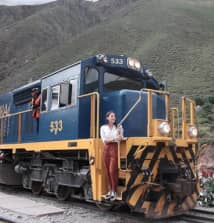 2019
We improve the quality of all our services
We also launched new promotions for the benefit of our clients such as: sale of train tickets to Machu Picchu, sale of bus tickets, tourist transport service, tourist guide service and others.
2020
Faced with the health emergency due to Covid 19
We launched our tour services complying with all security protocols. Likewise, we launched the official website machupicchuterra.com.
---
Innovation
We create solutions tailored to your business, we constantly transform ourselves to always be one step ahead.
Passion
We believe in what we do and we are always looking for sources of inspiration.
Conexión
We give you the tools so that together we can grow your business.

---
Mission
Offer an easy-to-navigate website and complete information about the trip to Cusco, the Sacred Valley of the Incas, Machu Picchu and all of Peru.
Provide a safe and easy interface for purchasing the tours and services we offer.
Assist the tourist on prices, times, information, documents and everything related to their trip in Peru.
Vision
To continue being one of the tourism agencies with the best reception among tourists.
Improve the Machupicchu Terra website for easy tourist access to information.
Constantly adapt to new technologies in the tourism market.
Offer new tours and experiences in Cusco and Machu Picchu.
Perfect the services offered such as tours in Cusco, the Sacred Valley of the Incas, Machu Picchu and the rest of Peru.
What is our goal?
For several years we have offered our clients security, guarantee and professional efficiency with a single objective: to make visitors feel satisfied on their trip to Cusco, Machu Picchu and Peru.
Why trust us?
We are authorized by the Ministry of Culture of Peru and the Regional Directorate of Culture Cusco
We offer rates accessible to the market.
We have our own premises easily located in the Historic Center of the city of Cusco.
We have collaborators trained in tourism, languages, technologies and more.
We make correct use of technologies. Machupicchu Terra offers internet security systems.
We offer easy and secure payment methods such as Visa, MasterCard, American Express, Diners Club or PayPal.
We provide permanent means of contact: email, phones, Skype and more.
How is the experience of traveling with us?
Answer your queries in the shortest time possible. We have a call center and a web page, through which we will answer all your questions permanently.
Offer a quality and well organized service in all our tours.
Offer a punctual and efficient service.
Assist you on prices, times, tourist information, food, travel equipment, documents and everything you need to know for your trip to Cusco, Machu Picchu and Peru.
Send responses to your queries through a real-time online chat.
Maintain permanent telephone communication to answer all your questions before, during and after your trip.
Have the office in a public place with easy location, with hours of operation from Monday to Friday from 9 a.m. at 6 p.m. and Saturdays from 9 a.m. at 1 p.m.
Políticas de trabajo
Machupicchu Terra is a travel and tourism agency that offers a personalized service. We constantly seek customer satisfaction. Our work policy is based on constant training and optimization of staff.
We provide the appropriate technological resources to our work staff. They are trained to meet the needs of our clients. Experience and seriousness are the values that characterize our work.
Company policies
Execute efficiently the sale of our services online.
Facilitate communication channels with our clients through our contact services.
Keep our clients informed through the periodic publication of articles on our website.
Constantly train our staff in order to satisfy any eventual customer need.
Carry out our activities in a transparent manner and respecting the legal regulations issued by the Ministry of Culture of Peru.
Social responsability
We work with personnel from the rural communities of Cusco to carry out the Inca Trail, the Salkantay Trek, the Lares Trek and many other tours. Thus, we improve the quality of life of these families whose only livelihood, many times, comes from tourism.
Every year we carry out charity excursions to the poorest towns in the Cusco region. We bring toys, school supplies and food to families.