Inti Raymi and Machu Picchu City Tour Cusco + Sacred Valley and South Valley (6-day tour)
Excursiones of several days
From
USD

610
Peruvian price USD 470
---
About this tour
Start:

Since your arrival in Cusco at the airport.

Lodging:

5 nights in Cusco

Group:

16 people maximum.

Transport type:

Minivan Sprinter, fully equipped and comfortable.

Tickets included:

No more queues, tickets included.

Tour guide:

In English and Spanish (shared service)

Feeding:

Box lunch for Inti Raymi

Payment methods:

Visa, American Express, Diners Club, PayPal, MasterCard.
---
Description
This tour package is ideal for a trip with the whole family or just a trip as a couple, as a way to start something beautiful. We really recommend this trip for all people who want to know Cusco. Cusco during the month of June is really the best month you can choose to visit the Imperial City. The Inti Raymi festival is celebrated every June 24, beginning a new Andean agricultural year. This festivity is characterized because it tries to emulate the great ceremony that took place in the old capital of Tawantinsuyo, Cusco. Thanks to our services, you will only have to enjoy your vacations and trips to all the destinations that we will visit, such as Machu Picchu, Sacsayhuamán,
---
Video
---
This is the experience
Traveling to Cusco during the month of June is ideal because it allows you to do all the activities without unforeseen events. The rains are practically scarce, the only thing we will need is a cap or hat and sunscreen to take care of our skin. In this 6-day tour package, we will make several trips to see most of the destinations and archaeological sites that surround Cusco. For example, the first day we will do the Cusco City Tour where we will visit the Coricancha temple and the Santo Domingo Convent. After picking you up from the airport and leaving you at the door of your hotel . We will also visit the Sacsayhuamán fortress twice. The next day we will have the special opportunity to view the Inti Raymi ceremony that only happens once a year.
The third day we will start with trips that allow us to see other places and see incredible landscapes. These trips will begin when we leave for the Sacred Valley of the Incas, where we will have the opportunity to see both the city of Cusco and the Sacred Valley from a viewpoint. In this territory that continues to be fertile due to the care of the farmers, we will find three places of great value for the Tawantinsuyo. We will be able to visit the Archaeological Site of Pisac, Ollantaytambo and Chinchero. After this trip we will return to Cusco to rest. The fourth day we have to visit the wonder of the world Machu Picchu. On the fifth day we will be able to visit unpopular destinations that offer a different landscape to the Sacred Valley, but we will find other Inca constructions that will surprise us. Finally,
---
Prices
City Tour + Inti Raymi + Sacred Valley + Machu Picchu + South Valley

Foreign

CAN

Peruvian

Adult

Child

Adult

Child

Adult

Child

Green Zone
610 USD
580 USD
580 USD
560 USD
470 USD
445 USD
Orange Zone (recommended)
680 USD
645 USD
645 USD
625 USD
630 USD
600 USD
Red Zone
680 USD
645 USD
645 USD
625 USD
630 USD
600 USD
*You can upgrade the train service to Vistadome on the tour to Machu Picchu for an extra cost of 75 USD.
---
Itinerary
Day 1: Reception at the Velazco Astete airport in Cusco
We will be attentive to your arrival in Cusco . Once we identify ourselves, we will go to the hotel you have booked.
During the trip we will tell you about the plan for the afternoon and we will give you travel options.
The City Tour Cusco will start at 1:00 p.m. At that time we will start with the pick up from the hotels.
We will be able to visit the archaeological sites of Sacsayhuamán, Qenqo, Pukapukara; and the religious constructions of Coricancha and the Cathedral of Cusco. In addition to having some panoramic views of the entire city.
At the end we can have dinner, the hours will be between 6:30 p.m. and 7:00 p.m.
Day 2: Inti Raymi
The Inti Raymi is one of the strongest dishes of this tourist package, so we recommend that you do not miss anything.
The first act takes place on the Coricancha esplanade. The meeting time is at 7:45 in the Valeriana cafeteria. (Optional)
The second act takes place in the Main Square of Cusco. Here we will see the meeting of the coya and the Inca.
For the third act, we will have to go to Regocijo Square to access our transport. The meeting should be at 9:30 am.
A guide will explain each act and all the representations that take place during the ceremony.
We will have a box lunch so we don't miss anything.
The ceremony lasts until 14:00 or 15:00 hours of the day.
To return to Cusco we will have the same service that brought us.
The final destination will be in the Regocijo Square.
Day 3: The Sacred Valley of the Incas
The trip to the Sacred Valley of the Incas will begin at 8:30 in the morning. From 30 minutes before, we will go to your hotel to pick you up.
On this first trip, we will have a stop at the natural viewpoint of Taray. We will see beautiful panoramic landscapes.
The next destination will be the archaeological site of Pisac. Here we will see the Inca cemetery and constructions of sacred temples.
By lunch time, we will be arriving at the Urubamba district, where we will be able to have lunch at the Rest. Tunupa. The service will be buffet.
After this exquisite lunch, we will leave for Ollantaytambo. We will go up the platforms until we reach the sacred buildings.
Before returning to Cusco, we will be able to visit Chinchero, if we have time.
During all our tours we will have the assistance of our official tour guide.
It is estimated to arrive in Cusco and at the door of our hotel at 18:30 or 19:00. A suitable time for dinner.
Day 4: Special day, on the way to Machu Picchu
This day we will have to get up early. The start of pick up from the hotel is from 5:10 to 5:40.
The transportation service from Cusco to Aguas Calientes will be bimodal.
Our first trip will be by bus or sprinter minivan to the Ollantaytambo station of three.
From Ollantaytambo we will board a train to Aguas Calientes.
Upon arriving at this ecological district, one of our agents will escort us to the bus terminal.
From this place it will be a trip of only 30 minutes to the access area to Machu Picchu. In this place it will be possible to access the Tinkuy restaurant that offers a buffet lunch with a great discount to our clients.
We will enter Machu Picchu with our tour guide.
We will know all the enclosures that can be visited in Machu Picchu. We will see the House of the Guardian, the houses, the platforms, the temples, the streets and the Sacred Rock.
After a journey of approximately 3 hours, we will leave. Lunch at Tinkuy is for those who dare to book.
The other option is to have lunch in Aguas Calientes, it is also possible to walk around or buy some souvenirs.
We will return to Ollantaytambo on the Expedition which has a departure time at 4:22 p.m. (it may vary according to availability).
In Ollantaytambo, an agent will wait for us who will accompany us to our bus or minivan to return to Cusco.
It is estimated to arrive before 9:00 p.m.
Day 5: South Valley of Cusco
After a special night after knowing Machu Picchu, we will continue knowing Cusco.
This day we will go through your hotel from 8:30 to 9:00 in the morning.
Once we have the whole group, we'll head south.
Our first destination will be Tipón, an Inca place dedicated to the worship of water. You can see a large number of water channels.
After this visit it will be time to visit the archaeological site of Piquillaqta.
The last place we will visit will be the church of Andahuaylillas, which is one of the most beautiful in the entire American continent.
It is estimated to return to Cusco at 2:30 p.m. where you will have the day at your disposal.
Day 6: Farewell
We will go through your hotel at the agreed time to pick you up from your hotel and take you to the airport.
---
Includes
Transportation from the airport to the door of your hotel.
You can book a hotel in advance and for 5 days (from 2 stars to 4 stars).
You will have exclusive transportation to all the destinations described.
Tickets to the archaeological sites that we will see and tickets to the other destinations.
Seats to witness the Inti Raymi in the area of ​​choice (red, orange or green).
Guide for every day and the activities that will be done.
Box lunch day 2 for lunch time.
Tunupa restaurant buffet lunch (during Sacred Valley visit day 3).
Pick up from the door of your hotel in all activities, except on day two of Inti Raymi.
Entrance to Machu Picchu Only and Circuit 2.
Reserved round-trip ticket from Aguas Calientes to Machu Picchu in ecological buses.
Discount option for buffet lunch at Tinkuy (at Machu Picchu).
Expert guide in the staging of Inti Raymi and Machu Picchu.
Transport to other unspecified destinations.
Drinks, snacks.
Hats or caps.
Printed photographs.
Tips.
---
What to bring?
During all activities we will be under the sun. It is recommended to use sunscreen, caps or hats.
Wear light and comfortable clothes.
To enter all destinations, you will be asked for your identity document or passport, to validate your identity.
Always carry cash and not in large amounts.
During the visit to Machu Picchu, it will be necessary to have a raincoat and mosquito repellent.
It is recommended to bring drinks and some snacks among your belongings.
Camera with fully charged batteries.
---
Where does the tour start and end?
From your arrival in Cusco at the airport, you will have our services and we will take you to the hotel where you booked.
We will go through your hotel every day, except the day of Inti Raymi, which is difficult due to traffic.
---
Will I get altitude sickness?
It is likely that you will feel altitude sickness by the time you arrive in Cusco.
Symptoms are headache, malaise, and feeling tired.
If you feel these discomforts, drink plenty of warm water and avoid exerting yourself.
This package is designed so that you can enjoy Cusco without the need for physical activity.
---
Is it necessary to go with an agency?
A travel agency will take care of helping you with everything you need, especially those that can take up a lot of your time.
The travel agency will take care of the logistics and the itinerary, facilitating your vacation.
In case you have a question or query, you can write to us and a qualified travel advisor from Peru will assist you.
Our email: info@machupicchuterra.com.
---
Frequent questions
I want to travel with my family, can you pick us all up?
Yes, we will find the right vehicle to pick you up from the airport with your whole family to take you to the hotel you have booked. All you have to do is tell us the time of arrival in Cusco. For our part, we will send an agent who will identify himself with the data we send him.
Is this package recommended for my children and my parents who are of legal age?
Yes, it is designed so that you can spend it with your family or fulfill the desire to visit Machu Picchu and see the Inti Raymi. In this sense, it is recommended for children and older adults. They will be able to enjoy all activities normally because they do not require long walks and not much physical effort. In addition, the trips are short and beautiful landscapes are crossed.
What hotels do you offer for this tour package?
Yes, we will give you different hotel options from 2 stars to 4 stars. You will be offered the hotels with images and you can choose it at the time of making the reservation.
How far in advance should I book this tour package?
It is recommended to make the reservation from the month of March or April. In this way, you will be able to better choose your hotel and exclusive tickets to see the Inti Raymi in Sacsayhuamán.
Is it possible to cancel the tour?
No, the Inti Raymi only takes place once a year. This activity will take place on June 24, in this sense we organize the entire itinerary and the offer around this festivity. In this sense, it is not possible to accept cancellations. For this reason, it is recommended that you make the reservation in advance to avoid problems that prevent you from making the trip.
Do I have the option to change the date?
No, the special Inti Raymi event only takes place every June 24. In this sense it is not possible to make date changes. Advance reservations are recommended.
---
Tours relacionados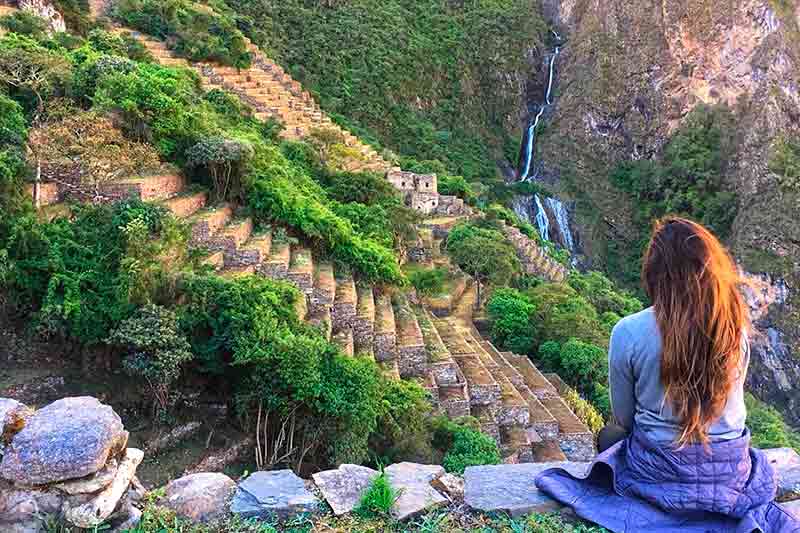 Cusco / Excursiones of several days
Choquequirao – Machu Picchu: 7 days all inclusive
Choquequirao – Machu Picchu: 7 days all inclusive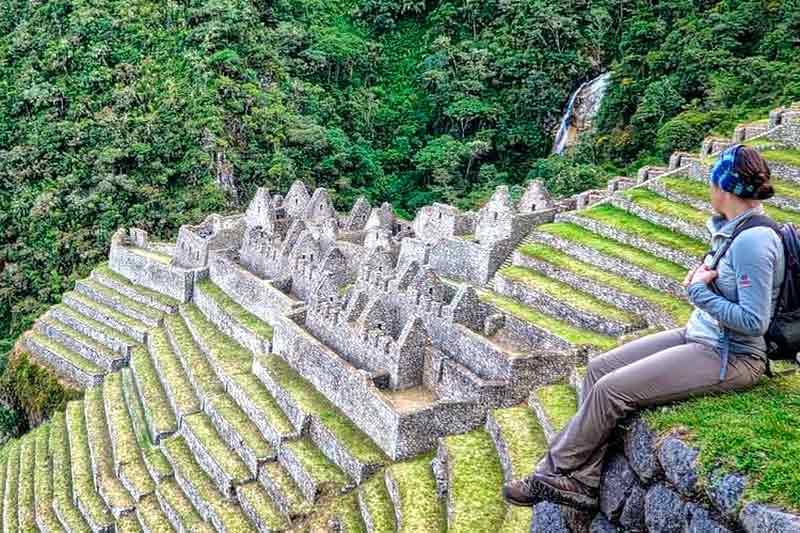 Cusco / Excursiones of several days
Classic Inca Trail Tour 4 days
Classic Inca Trail Tour 4 days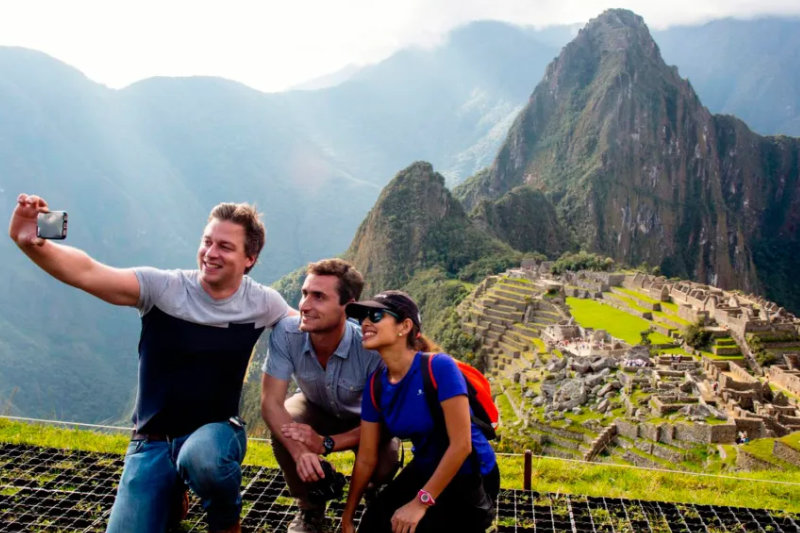 Cusco / Excursiones of several days
Inti Raymi Cusco + Machu Picchu and Sacred Valley (5 days tour)
Inti Raymi Cusco + Machu Picchu and Sacred Valley (5 days tour)