Choquequirao – Machu Picchu: 7 days all inclusive
Excursiones of several days
---
About this tour
Start:

From the door of your hotel in Cusco.

Duration:

7 days / 6 nights.

Lodging:

5 nights camp / 1 night in Aguas Calientes

Group:

16 people maximum.

Type of transport:

Minivan Sprinter, fully equipped and comfortable.

Tickets included:

Reserved tickets.

Tour guide:

In English and Spanish (shared service)

Payment methods:

Visa, American Express, Diners Club, PayPal, MasterCard.
---
Description
Get to know Machu Picchu after visiting Choquequirao. This 7-day tour is a more seasoned option, but it will allow you to see both wonders of Inca architecture. You will discover several important landscapes and best of all, you will not have to struggle looking for hotels or trying to make a reservation at the last minute. We, as Macchu Picchu Terra, will take care of everything necessary so that you can only enjoy this adventure. We will start by going through your hotel and an ideal transport to the starting point of the walk. During the walk we will have the support of porters who will take care of our food and our camp during the days we are in the Peruvian Andes. Your only concern will be to enjoy all the hiking activities that we will carry out with the supervision of expert guides on the route.
---
Video
---
This is the experience
Our first service is to inform you of all the details and equipment you will need during the 7 days of adventure that awaits us. This briefing service will take place one day before starting the adventure. For the next day we will coordinate the pick up time and we will go through your hotel. You will have to wait with your belongings ready. This in order to avoid delays. We will have a 4 hour trip approx. to Capuliyoq in Apurímac, from this place we will begin our walk. That day we will ascend to the sector known as Playa Rosalina where we will camp. The next day we will rest very close to Choquequirao, so on the third day we will be able to visit it throughout the morning. After this visit we will continue the road to Machu Picchu. The sixth day of our adventure we will be in Aguas Calientes, place where we will spend the night in a lodging that will already be reserved. We will be able to take advantage of that night to get to know this ecological town or visit the thermal baths. On the seventh day we will see the majesty of Machu Picchu throughout the morning. In the afternoon, it will be time to return to Cusco. The service will culminate at the door of the hotel where you are staying.
---
Itinerary
Day 1: Beginning of the journey to Choquequirao
We will drop by your hotel at the agreed time (from 4:30 to 5:00 am). Next, we will have a 4-hour drive to Capuliyoq. It will be possible to see the Apurímac canyon.
This day a 14-kilometer journey awaits us.
From Cachora we will start our hike bordering the river that forms the aforementioned canyon.
Our first stop will be at lunchtime in the Chiquisca sector.
During the entire journey we will have the support of the porters and a cook.
We will continue the walk to the Playa Rosalina area at (1550 masl / 5084 feet).
This will be the place where we will spend the night.
The team of porters will be in charge of setting up our camp during all the activities.
Day 2: Close to Choquequirao
Another important factor is that when you wake up, your breakfast will be ready.
In this sense, we will leave early and start our tour. During this day we will have a 22 kilometer tour.
We will have a complicated walk, we will ascend the mountain for 4 hours.
From our lunch and rest area we can see, in the distance, the citadel of Choquequirao.
During the afternoon we will walk for 2 more hours and we will arrive at the Choquequirao camping area. There we will have dinner and spend the night in our camps.
Day 3: Tour of Choquequirao and start of the trek to Machu Picchu
We'll start early. As usual, we will be able to have breakfast thanks to our chef who is an expert in hiking trails.
Immediately after our breakfast, we will be able to visit the entire Choquequirao citadel.
The tour will be accompanied by our guide, who will explain the details of the construction of each enclosure and spaces that we will see.
After the tour, we can have lunch and then. We will have lunch in our camp.
We will pack our belongings and start the walk towards Machu Picchu.
In the afternoon we will have an ascending path of approximately 3 to 4 hours. The distance that we will travel will be 18 kilometers along a simple moderate path.
We will arrive at our camp in the Pinchuniyoc sector and find our dinner ready to taste.
Day 4: Entering the Peruvian Andes
This day we will enjoy a nutritious breakfast (as in the previous days) . We will start the walk starting with a path downhill.
We will be able to appreciate the Rio Blanco Canyon. In one of our usual camps, we will be able to have lunch contemplating a spectacular landscape.
This day we have a 17 kilometer journey.
For hours in the afternoon we will have to ascend the mountain. The destination for this day is Campamento Maizal.
In the Maizal camp we can have dinner and sleep.
We will be able to observe large mountains and we will understand the role they played in the Andean worldview.
Day 5: Entering the Cusco jungle
We will have breakfast and then start our walk.
The walking distance will be 20 kilometers.
We will pass by one of the first Inca constructions on the trail.
We will see spectacular views since we will be at an altitude of 4130 masl. When we cross the Victoria Pass.
From this point, in the distance you can see the vast vegetation, typical of the Cusco jungle.
We will walk to Yanama, from this place we will board a transport that will leave us in Lucmabamba.
During this whole journey we will see a spectacular variation of landscapes.
Day 6: From Lucmabamba to Aguas Calientes
From this point we will be very close to Machu Picchu.
We will have a 22 kilometer route. The road will be flat, going through the jungle forest.
The weather will be humid and hot. It will be possible to see the Inca citadel in the distance.
We will have a simple tour, our destination will be Aguas Calientes.
In Aguas Calientes we will spend the night in our already booked hotel. We can also bathe in the thermal baths and have dinner.
Day 7: Machu Picchu and return to Cusco
We will be able to have breakfast at our hotel. We will start activities at 5 am.
This day we will leave early with the intention of being among the first to arrive at Machu Picchu.
We will board the ecological buses to reach the access area to Machu Picchu in only 30 minutes.
We will enter with our guide. We will visit the main buildings such as the House of the Guardian, the Temple of the Sun, the Temple of the 3 Windows, the Temple of the Condor, the Intihuatana area. The guide will explain the possible function of all these places.
We will descend in the same way, by bus, to Aguas Calientes. Where we can have lunch in the place of our choice.
The departure of our train will be scheduled at 4:22 (it may vary according to availability).
The return to Cusco is Bimodal service: Train to Ollantaytambo and bus to Cusco.
It is expected to arrive in Cusco before 9:00 p.m.
We will spend the night in our booked hotel.
---
What's included?
Ideal transportation for tourism to the starting area of ​​the walk.
Information and details about the arduous walk we will have.
Camp and food during the days of the trek.
Hotel reservation in Aguas Calientes.
Return transportation to Cusco in bimodal service.
Tickets to Choquequirao and Machu Picchu.
Six breakfasts, six lunches and six dinners during the Inca Trail.
Boiled water, drinks and snacks during the trekking route.
Pick up from your hotel to start the walk.
Team of porters to facilitate our walk.
Bimodal transportation to get to Machu Picchu.
Oxygen balloon.
Personal hygiene utensils.
First aid kit.
Vegetarian option.
Transport to other unspecified destinations.
Extra porters (only 12kg allowed).
Extra mattresses (check extra price when booking).
Hiking poles.
Hats or caps.
Printed photographs.
Tips.
---
What to bring?
Always carry your identity document.
Entrance tickets will have your name printed on them. The identity document will be necessary to validate it.
Sunscreen and a hat or beanies.
You must have a change of clothes during the activities.
Medicines and personal hygiene utensils.
Mosquito repellent.
Good cheer and a well-loaded camera.
Portable battery chargers.
---
Where does the tour start and end?
We will start the activities one day before the start date with the briefing.
We will have transportation from our hotel and transportation back to our hotel on day 7.
---
Will I get altitude sickness?
The first few days you will probably feel altitude sickness.
The most common symptoms are malaise and headache. In some cases it is accompanied by dizziness and fever.
One way to avoid these problems is to consume plenty of water and the coca leaf.
---
Is it necessary to go with an agency?
Hiking tours that last several days are complicated. For your safety, you will need expert assistance.
Travel agencies will guarantee security and immediate action in case of any problem.
In Machupicchu Terra, we are an authorized agency with a lot of experience on the route.
A tourism agency will allow you to make your trip without any problem.
---
Frequent questions
Will I receive relevant information in advance about the 7-day walk?
Yes, we will meet at one of the hotels in the center of Cusco. The meeting will be with the guide who will accompany us during the 7 days. He will give us a brief introduction to the adventure and answer any questions or fears that the tourist may have.
Can altitude sickness put my life at risk?
Yes, but the symptoms are clear and you will have to report it to the guide or your companion to be aware of your physical condition. It will be recommended that you acclimatize in Cusco a few days before starting the trek, so you can avoid discomfort later on.
Does this package include transportation to start the activities?
Yes, we will take care of going through your hotel on the indicated day to start the tour. Our first destination will be in Cachora, where we will meet the team of porters and cooks who will accompany us during the adventure. From Cachora we start the trek to Choquequirao and Machu Picchu.
Can I purchase this service privately?
Yes, and it really is one of the best options you can make. Imagine a trip with your partner, family or friends, it will make the trip more comfortable and at the same time you can enjoy it creating incredible collective memories. For this service you just have to contact: info@machupiccchuterra.com or check the prices at the time of making the reservation.
How much travel time is it to return from Aguas Calientes to Cusco?
Once we finish our tour in Machu Picchu, we will have to return by bus to Aguas Calientes. From this place the travel time is approximately 4 hours in a bimodal trip. First we will arrive by train to Ollantaytambo and then to Cusco by bus or minivan.
Is it advisable to be in good physical condition?
Yes, you will need to get in shape days months in advance so the walk doesn't surprise you. Remember that this is a week-long activity in which you will have to walk every day.
---
Tours relacionados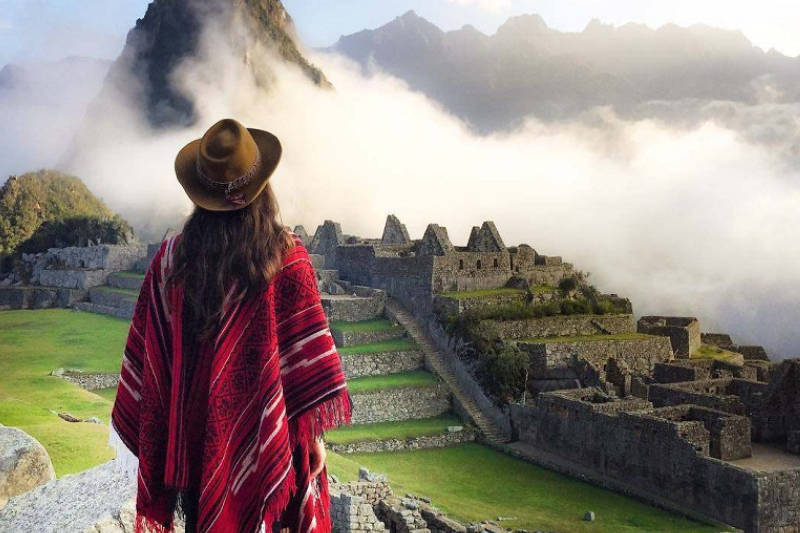 Historic center of Cusco / Excursiones of several days
City Tour + Sacred Valley + Machupicchu 4 days
City Tour + Sacred Valley + Machupicchu 4 days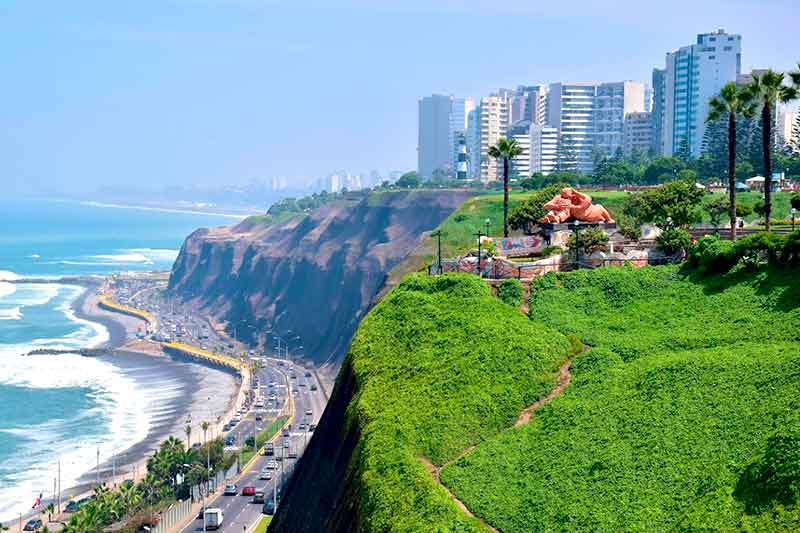 Lima / Lima
Unforgettable Peru Tour: Lima, Arequipa, Cusco 8 days 7 nights
Unforgettable Peru Tour: Lima, Arequipa, Cusco 8 days 7 nights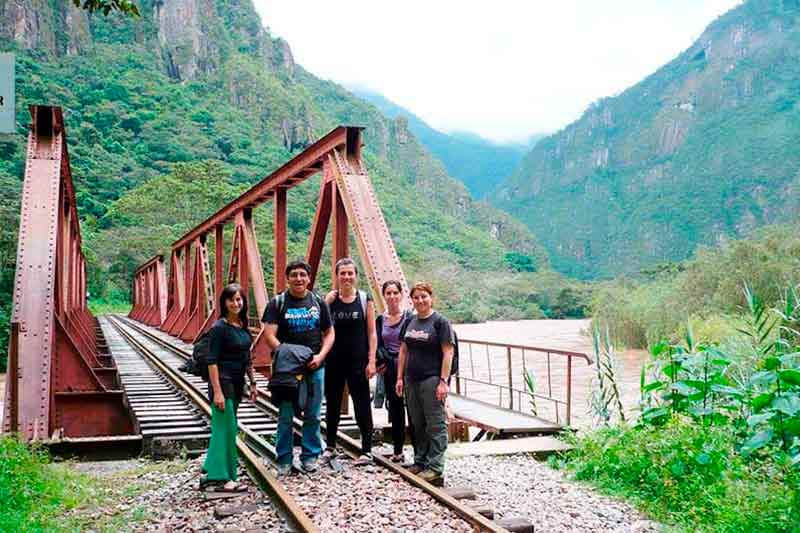 Cusco / Excursiones of several days
Tour Machu Picchu by bus through Hidroeléctrica 2 Days with All Inclusive
Tour Machu Picchu by bus through Hidroeléctrica 2 Days with All Inclusive