Cusco, Inti Raymi, Sacred Valley, Machu Picchu and Maras Moray (6-day tour)
Excursiones of several days
From
USD

600
Peruvian price USD 455
---
About this tour
Start:

Since your arrival in Cusco at the airport.

Lodging:

4 nights Cusco and 1 night in Aguas Calientes

Group:

16 people maximum.

Transport type:

Minivan Sprinter, fully equipped and comfortable.

Tickets included:

No more queues, tickets included.

Tour guide:

In English and Spanish (shared service)

Payment methods:

Visa, American Express, Diners Club, PayPal, MasterCard.
---
Description
With this tourist package, it will allow us to know many destinations in Cusco. We will have everything you need to carry out this 6-day tour. We will not have to worry about looking for a hotel, food or transportation and access tickets. In these aspects, a lot of time is lost and the trip is not smooth. Remember that every June 24 in Cusco there are a series of festivities that make the entire population dance. With this package you and your companion will be able to enjoy a spectacular vacation where you will have exclusive access to Inti Raymi, we will also pick you up at the airport so you can leave your belongings at the hotel and start your vacation on the right foot. Don't think about it anymore, book right now.
---
Video
---
This is the experience
Visiting Cusco during the month of June is one of the best decisions you can make in your entire life. Cusco in the month of June is one of the most beautiful destinations both because of the weather and because of the different options it has near the Imperial City. In this 6-day package we will visit most of the destinations that surround the capital of Tawantinsuyo, Cusco. From here we will be able to appreciate the main constructions such as the Coricancha temple and the Sacsayhuamán. We will also have exclusive seats in the area of ​​our choice to see the Inti Raymi in Sacsayhuamán. On the third day we will have a tour of the Sacred Valley knowing destinations such as Pisac, Chinchero and Ollantaytambo.
The fourth day is the special day because we will be able to visit the wonder of the modern world, Machu Picchu. It will be a special service because we will leave for Aguas Calientes on the third day. That is, we will reach this district at night. At dawn on the fourth day we will be able to leave early for Machu Picchu and visit all the sites very early when there are fewer people. We will visit all the buildings including the Intihuatana, which can only be visited before 11:00 in the morning. In the afternoon we will return to Cusco and spend the night in our hotel. The next day we will go through your hotel to head towards the Andenes Circulares de Moray and we will also visit the Salineras de Maras. This tour only lasts 6 hours, so we will be able to use the afternoon to visit some other places within Cusco.
---
Prices
City Tour + Inti Raymi + Sacred Valley + Machu Picchu + Maras Moray

Foreign

CAN

Peruvian

Adult

Child

Adult

Child

Adult

Child

Green Zone
600 USD
580 USD
580 USD
565 USD
455 USD
440 USD
Orange Zone (recommended)
680 USD
655 USD
650 USD
630 USD
605 USD
590 USD
Red Zone
680 USD
655 USD
650 USD
630 USD
605 USD
590 USD
*You can upgrade the train service to Vistadome on the Machu Picchu tour for an extra cost of 55 USD.
---
Itinerary
Day 1: Reception at the airport and City Tour Cusco
Once we have received confirmation of your arrival, we will have everything ready for your vacation.
Our agents will be in charge of waiting for you at the airport, identified and will take you to your hotel.
You will be informed of possible places where you can have lunch, since we will leave at 1:00 p.m. Minutes before we will pass by your hotel.
During this tour we will visit archaeological sites such as Sacsayhuamán, Qenqo, Pukapukara; and the religious buildings of Coricancha and the Cathedral of Cusco.
This tour will end in a central place ideal for dining out, the hours will be between 6:30 p.m. and 7:00 p.m.
Day 2: Inti Raymi
The inti Raymi is divided into three acts. The first two are optional as they take place in open spaces and can be seen from the street.
The main stage takes place in Sacsayhuamán. And the first two events take place in the Coricancha and the Main Square.
The first stage starts at 8:00 am, so we will have to be at Café Valeriana fifteen minutes before.
Café Valeriana is located in front of the Coricancha. In this place the party opens with a ceremony to worship the sun.
The staging of the Inca with the coya continues. The royal couple organizes a simulated sacrifice and then they leave in the direction of Sacsayhuamán.
To go to Sacsayhuamán we will take a sprinter minivan in Regocijo square at 9:30 in the morning. This will be the place where we will all meet, both those who decide to attend the first two acts or those who only want to see the third act in Sacsayhuamán.
The event in Sacsayhuamán is the biggest of all. Almost all the artists who make the representation of Inti Raymi possible come together here.
Inti Raymi puts on stage more than 800 artists, all of them dressed in costumes from their own 4.
Before lunch time we will have our box lunch on hand.
When the event ends, we will descend in our sprinter minivan to Regocijo square.
It is estimated that we will finish at 2:00 p.m.
Day 3: Tour of the Sacred Valley of the Incas and pass to Aguas Calientes
The third day we will leave for the Sacred Valley of the Incas. We will leave Cusco at 8:00, 30 minutes before we will pass through the door of your hotel.
Our first destination will be the beautiful natural viewpoint of Taray.
After that we will arrive at the district of Pisac. Here we will see the Inca Cemetery, the sacred temples and the houses of the Tawantinsuyo.
The next stop will be in Urubamba one of the most beautiful districts of the Sacred Valley. Here we can enjoy an exquisite buffet lunch at the Tunupa restaurant, where we will find a wide variety of desserts and garnishes with Andean products.
We will continue on our trip to Ollantaytambo where we will see the most important buildings and learn about its history.
After that we will wait at the train station in Ollantaytambo for the train that will take us to Aguas Calientes.
We will board the Voyager train at 4:36 PM. We will have an approximate trip of 2 hours.
In Aguas Calientes one of our agents will wait for you and will accompany you to your hotel. He will also point out options for you to have dinner.
Day 4: Heading to Machu Picchu
We will leave our hotel early, it is estimated to leave at 7:00 am.
We will ascend in the ecological buses that have a round trip service. Travel time is approximately 30 minutes.
At 8:00 am we will be in the access area to Machu Picchu and we will enter with our guide.
We will have a tour of Circuit 2. We will be able to see all the constructions including the Intihuatana and all the main sectors.
In case we have reserved our buffet lunch at Tinkuy restaurant, we can enter since it is near the entrance or exit of Machu Picchu. This restaurant offers desserts, main and typical Peruvian dishes and drinks.
In case we have not reserved, we will descend to Aguas Calientes and we will have multiple options for lunch.
After lunch we will have free time to learn more about the town and do some souvenir shopping.
The train in which we will return to Ollantaytambo will be the Expedition which has a departure time at 4:22 p.m. (it may vary according to availability).
In Ollantaytambo, an agent will wait for us who will accompany us to our bus or minivan to return to Cusco.
It is estimated to arrive before 9:00 p.m. The place of arrival will be coordinated, it can be the door of your hotel or a central place.
Day 5: Maras Moray
This day we will have a relaxing visit without much effort.
We will leave at 8:45 am in the direction of the Sacred Valley. In this sense, it is requested that you wait ready with your belongings from 30 minutes before.
Our destination is the district of Maras. Near this place we will find the salt mines and the circular platforms of Moray.
This visit will be easy as we will have transportation to both sites.
Before returning we can visit the archaeological center of Chincheros.
It is estimated to arrive in Cusco at 2:30 p.m. You will have the afternoon free.
Day 6: Farewell
This day we will pick you up from your hotel to take you and your belongings to the airport. Previous schedule coordination.
---
Includes
We will wait for you at the airport to take you to your hotel.
Hotel reservation (from 2 stars to 4 stars).
Transportation to all destinations listed in the itinerary.
Reserved tickets and lists to all destinations described in the Itinerary.
Seats in the area of ​​your choice (red, orange or green) to see the Inti Raymi in Sacsayhuamán.
Entrance fees to all archaeological sites in the Sacred Valley of the itinerary and Maras Moray.
Box lunch day 2 for lunch time.
Tunupa restaurant buffet lunch (during Sacred Valley visit day 3).
Pick up from the door of your hotel in all activities, except on day two of Inti Raymi.
Entrance to Machu Picchu Only and Circuit 2.
Reserved round-trip ticket from Aguas Calientes to Machu Picchu in ecological buses.
Discount option for buffet lunch at Tinkuy (at Machu Picchu).
Expert guide in the staging of Inti Raymi and Machu Picchu.
Transport to other unspecified destinations.
Drinks, snacks.
Hats or caps.
Printed photographs.
Tips.
---
What to bring?
All activities are in the open field. Sunscreen and a cap or hat will be necessary.
Use light and comfortable garments.
The identity document or passport will help you to enter all the places that we have reserved in your name.
Always carry cash and not in large amounts.
On the trip to Machu Picchu or Aguas Calientes, a raincoat and mosquito repellent will be necessary.
You can have drinks and some snacks in your backpack.
Camera with fully charged batteries.
---
Where does the tour start and end?
Thanks to our services, you will have reception at the airport and transportation from your hotel to the airport.
We will pick you up from your hotel for all the activities, except the day of Inti Raymi, which is difficult due to traffic.
---
Will I get altitude sickness?
Altitude sickness is unpredictable and produces different symptoms and intensity in each person in a different way.
The most common symptoms are headache, malaise, and excessive fatigue.
For this you have to drink plenty of water and avoid physical overexertion the first days in Cusco.
Symptoms of bad altitude can ruin a trip for anyone. The symptoms are very annoying.
This package is designed so that you can enjoy Cusco without doing excessive physical activity.
---
Is it necessary to go with an agency?
If you want to have a vacation without worries or unforeseen events, we recommend you write to us.
We will take care of all the logistics so that you can only enjoy the trip and all the destinations with a single payment.
In case you have a question or query, you can write to us and a qualified travel advisor from Peru will assist you.
Our email is the following: info@machupicchuterra.com.
---
Frequent questions
When I arrive in Cusco will they pick me up from the airport, does this service include?
Yes, when you purchase this service we will send one of our agents to receive your arrival. This agent will be in charge of taking you to your hotel and giving you some advice about the city of Cusco.
Is this package recommended for my children and my parents who are of legal age?
This package is recommended for children and seniors. They will be able to enjoy all activities normally because they do not require long walks and not much physical effort. In addition, the trips are short and beautiful landscapes are crossed.
Does this tour package include a hotel?
Yes, at the time of booking. We will consult the hotel of your preference with different options. You only have to choose the one that best suits you.
How far in advance should I book this tour package?
It is recommended to make the reservation from the month of March or April. In this way, you will be able to better choose your hotel and exclusive tickets to see the Inti Raymi in Sacsayhuamán.
Is it possible to cancel the tour?
No, this special package includes a special date, so we do not accept cancellations. For this reason, it is recommended that you make the reservation in advance to avoid problems that prevent you from making the trip.
Do I have the option to change the date?
No, the special Inti Raymi event only takes place every June 24. In this sense it is not possible to make date changes. Advance reservations are recommended.
---
Tours relacionados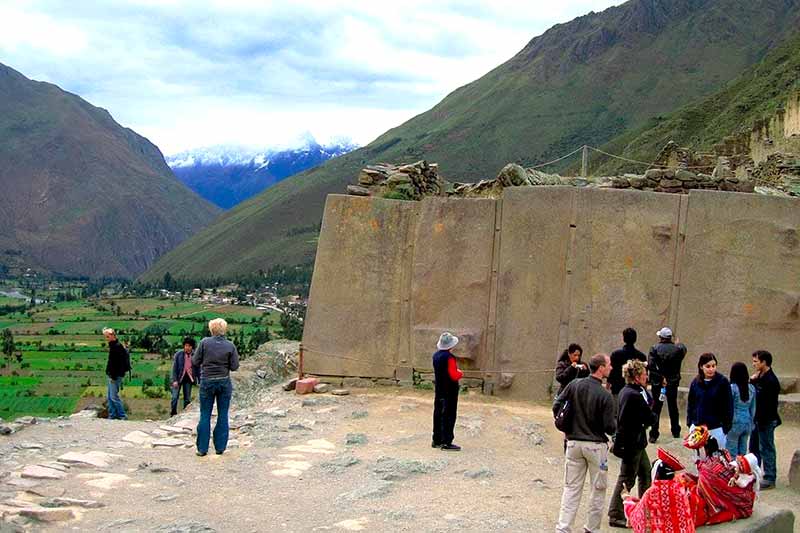 Cusco / Excursiones of several days
Infinite mountain range tour 7 days 6 nights
Infinite mountain range tour 7 days 6 nights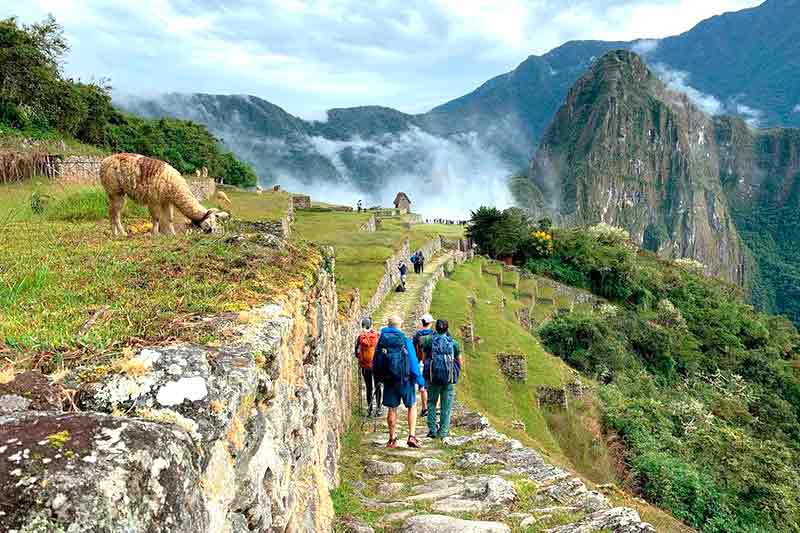 Cusco / Excursiones of several days
9 Days Tour: Cusco and Inca Trail (4D) + Sacred Valley
9 Days Tour: Cusco and Inca Trail (4D) + Sacred Valley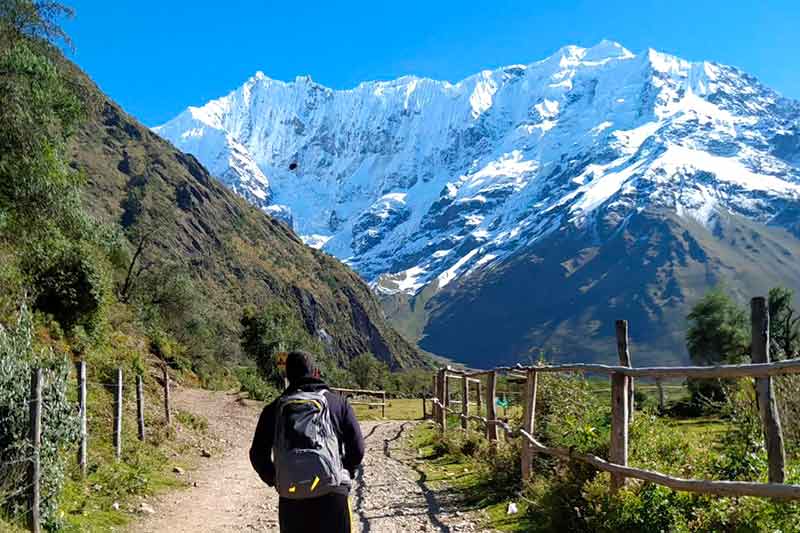 Cusco / Excursiones of several days
Tour Salkantay Trek 4 days with All Inclusive
Tour Salkantay Trek 4 days with All Inclusive