Treasures of Cusco: City Tour Cusco + Inti Raymi and Machu Picchu (4 Days Tour)
Excursiones of several days
From
USD

515
Peruvian price USD 390
---
About this tour
Start:

Since your arrival in Cusco at the airport.

Group:

16 people maximum.

Type of transport:

Minivan Sprinter, full equipo y cómodo.

Tickets included:

No more queues, tickets included.

Tour guide:

In English and Spanish (shared service)

Payment methods:

Visa, American Express, Diners Club, PayPal, MasterCard.
---
Description
This tourist package will allow us to know the best treasures that Cusco hides as well as finding a particular destination that only happens once a year. The Inti Raymi is one of the oldest ceremonies that took place in Cusco. This festivity was a way of thanking the highest Tawantinsuyo deity for everything she does for living beings. Currently, it brings together a large number of participants and artists who revive this sacred festival. With this package we will receive you at the Cusco airport and then take you to your hotel, the same will be on the last day when we go through your hotel to see you off at the airport. With our services you will not have to worry about entrance tickets, hotel and transportation.
---
Video
---
This is the experience
Cusco during the month of June is a party. Different events and activities are held in honor of its anniversary. The anniversary of Cusco is every June 24 and is carried out in a big way with the most colorful and beautiful ceremony that is the Inti Raymi that brings together more than 800 artists and volunteers who give life to this ceremony. This tourist package will allow you to see all this activity from a privileged place. You will also have a tour of the archaeological zones and main temples of Cusco. This tour will take place the first day after we pick you up from the airport upon arrival in Cusco.
The second day we will be able to see all the splendor of Inti Raymi or Sun Festivity. Remember that this event is held in honor of the main deity of Tawantinsuyo, we will have lunch during the event so as not to miss anything. The next day, that is to say the third, we will leave Cusco early in the direction of the Sacred Valley of the Incas. Our destination will be the Ollantaytambo train station from where we will leave by train to Aguas Calientes. It is expected to arrive at Machu Picchu at 11:00 in the morning and we will know the whole place with the help of our guide, who will explain to us about all the constructions and their importance. On the fourth day, the schedule is coordinated for us to go through your hotel to take you to the airport.
---
Prices
Tour City Tour + Inti Raymi + Machu Picchu

Foreign

CAN

Peruvian

Adult

Child

Adult

Child

Adult

Child

Green Zone
515 USD
475 USD
485 USD
455 USD
390 USD
365 USD
Orange Zone (recommended)
585 USD
550 USD
560 USD
530 USD
550 USD
515 USD
Red zone
585 USD
550 USD
460 USD
530 USD
550 USD
515 USD
*You can upgrade the train service to Vistadome on the tour to Machu Picchu for an extra cost of 75 USD.
---
Itinerary
Day 1: Reception at the airport and City Tour Cusco
We will coordinate the arrival time to pick you up at the airport. This coordination will be done via WhatsApp or email.
One of our agents, properly identified and with a company blackboard, will receive you.
This agent will be in charge of taking you to the hotel you have reserved. In the hotel you can rest and leave your belongings.
It is recommended that you be able to have lunch before 1:00 p.m., during that pick-up time. You'll need to be ready.
The places we will visit during the afternoon are: Coricancha, Sacsayhuaman, the Cathedral of Cusco, Tambomachay, Qenqo and Pucapucara.
The tour will end before 7:00 p.m. At the door of your hotel.
Day 2: Inti Raymi
You can choose where to start your tour. Since they can be divided into three scenarios that are sequential.
The first act is in the Coricancha, followed by the Main Square and ends in the Sacsayhuamán esplanade where we will have our seats.
In case you choose to see from the first act, the meeting will be at 7:45 in the morning at Café Valeriana, the other meeting will be in Plaza Regocijo at 9:30 am. This last meeting will take us to Sacsayhuamán.
In the Coricancha you can see the first worship of the Sun god. This place is staged by the Inca Pachacútec.
The second act is in the Main Square of Cusco where the Inca meets the coya, his royal partner. Here a mock sacrifice is made.
In Sacsayhuaman, the presence of his 4 is staged.
We will arrive at Sacsayhuamán thanks to the minivan and we will arrive at our seats. At lunchtime we will receive our Box Lunch.
We will be in a central place at 2:00 p.m.
Day 3: Departure to Machu Picchu
To visit Machu Picchu we will have to be ready at 05:10 to 05:40 in the morning.
Our first destination will be Ollantaytambo where we will board our train.
On the train we will travel for two hours until we reach Aguas Calientes. Where they will wait for us to accompany us to the ecological buses.
In these buses we will go up to the access area to Machu Picchu. In this area there is also the Tinkuy restaurant. In this place we offer a buffet lunch with a special discount.
The visit to Machu Picchu will be with our guide who will give us information about the whole place.
We will visit all the sites that Circuit 2 makes possible. That is, the House of the Guardian, the platforms, the House of the Inca, the houses, all the temples dedicated to the deities and the Sacred Rock.
To return to Aguas Calientes it is through the same ecological buses. In Aguas Calientes we will have free time.
We will be able to find something for lunch, shop for souvenirs and walk around the whole town.
From 15:50 we will have to be at the train station. The return ticket will have a departure time at 4:22 p.m. (depending on availability).
It is possible to request the services of the Vistadome train, which has larger, more comfortable carriages and a live show.
From Ollantaytambo we will go to Cusco by bus or minivan. It is estimated to arrive before 9:00 p.m.
The place of arrival will be coordinated, it can be the door of your hotel or a central place.
Day 4: Farewell
This day we will pick you up from your hotel to take you and your belongings to the airport.
---
Includes
Reception at the airport.
Hotel reservation (from 2 stars to 4 stars).
Tickets and transportation for all destinations on the City Tour Cusco.
Shop to watch the Sunrise in Sacsayhuaman
To travel to Machu Picchu transportation from the door of your hotel.
Access ticket to Machu Picchu.
Full equipped, comfortable, clean transportation to Sacsayhuaman and Ollantaytambo.
Round trip transportation from Aguas Calientes to Machu Picchu.
Box lunch day 2 for lunchtime.
Discount option for buffet lunch at Tinkuy (third day).
Expert guide in the staging of Inti Raymi and Machu Picchu.
Transport to other unspecified destinations.
Drinks, snacks.
Hats or caps.
Printed photographs.
Tips.
---
What to bring?
You cannot forget a cap or hat plus sunscreen in all activities.
Do not forget your identity document, it will be necessary to validate your entrance ticket.
Cash money to buy souvenirs or other things.
Bring a raincoat for the trip to Machu Picchu. You will also need mosquito repellent.
You can have drinks and some snacks in your backpack.
Camera with fully charged batteries.
---
Where does the tour start and end?
Our services begin when we pick you up at the Cusco airport and end when we pick you up from your hotel to take you to the airport.
Only during the second day (Inti Raymi) we will not go through your hotel to start the day's journey.
---
Will I feel altitude sickness?
Symptoms of bad altitude can ruin a trip for anyone. The symptoms are very annoying.
To avoid this, it is necessary to drink a lot of water and avoid physical overexertion.
Altitude sickness acts differently on each body. Happily during this tour there will be no great physical efforts. You just can't forget to hydrate properly.
---
Is it necessary to go with an agency?
Yes, the travel agencies will take care of all the logistics so that you can make your trip and visits without any worries.
You will have transportation, lodging and entrance tickets to all places without the need to queue or pay extra last minute.
If you want a private tour or more information, do not hesitate to ask our travel advisors at: info@machupicchuterra.com.
---
Frequent questions
Does this service include airport pickup?
Yes, we will take care of picking you up from the airport from the first day you arrive in Cusco. After that we will take you to your hotel. On the last day of the tour we will also pick you up from your hotel and transport you to the airport.
Is this package for all ages?
Yes, from children to the elderly, they can access these services. In addition, that all the destinations described have easy access. They will not need to make strong physical efforts.
Does this tour package include a hotel?
Yes, during your reservation you will be offered the different options in hotels from 2 stars to 4 stars.
Is it recommended for minors?
Yes, children of any age can enjoy this tour package, it is ideal for the whole family. It is recommended that children travel with their parents or guardians.
Is it possible to cancel the tour?
No, as it is a special date, it is not possible to make cancellations. For this reason, it is recommended that you make the reservation in advance to avoid problems that prevent you from making the trip.
Do I have the option to change date?
No, the special Inti Raymi event only takes place every June 24. In this sense it is not possible to make date changes. Advance reservations are recommended.
---
Tours relacionados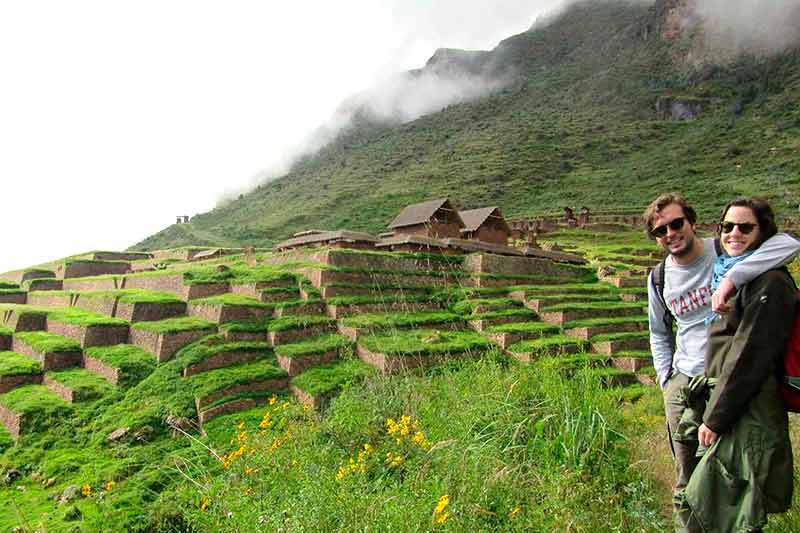 Cusco / Excursiones of several days
Huchuy Qosqo Trek Tour 3 days
Huchuy Qosqo Trek Tour 3 days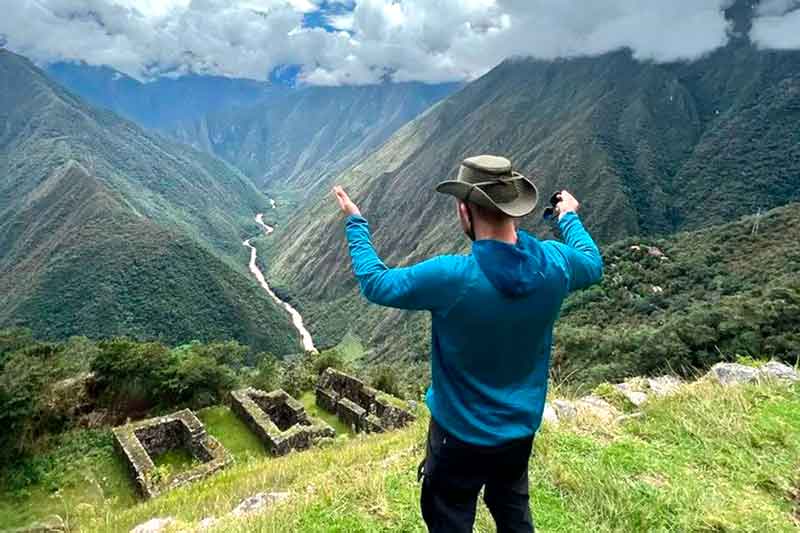 Machu Picchu / Excursiones of several days
Short Inca Trail Tour 2 days with All Inclusive
Short Inca Trail Tour 2 days with All Inclusive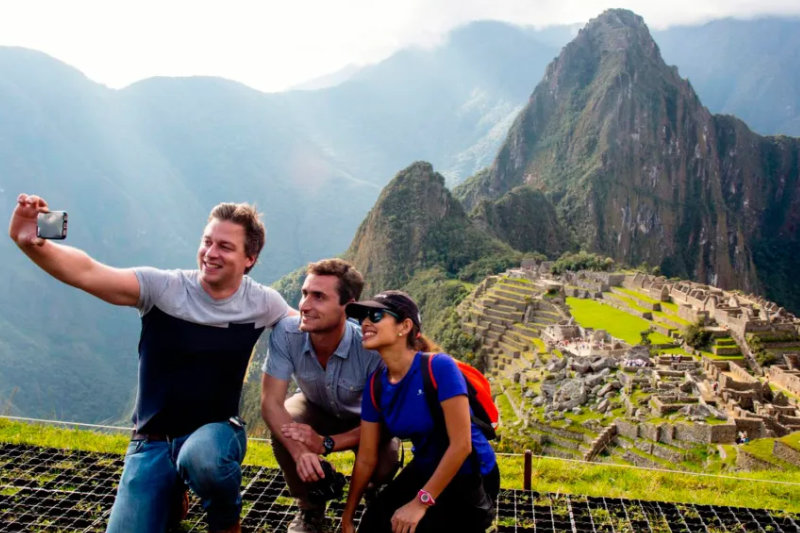 Cusco / Excursiones of several days
Inti Raymi Cusco + Machu Picchu and Sacred Valley (5 days tour)
Inti Raymi Cusco + Machu Picchu and Sacred Valley (5 days tour)