Tour 5 days: Full trekking Inca Trail and Humantay Lagoon
Excursiones of several days
---
About this tour
Start:

Since your arrival in Cusco at the airport.

Lodging:

3 nights Cusco and 1 night in Aguas Calientes

Group:

16 people maximum.

Type of transport:

Minivan Sprinter, fully equipped and comfortable.

Tickets included:

No more queues, tickets included.

Tour guide:

In English and Spanish (shared service)

Feeding:

Box lunch on day 2 / Buffet lunch on day 4.

Payment methods:

Visa, American Express, Diners Club, PayPal, MasterCard.
---
Description
Full trekking through Cusco, is one of the best 5-day tours for those who wish to explore the trails left by the Incas. We will know Machu Picchu by the best route that exists. We will also have all the essential services such as food and transportation to reach our destinations. In this tourist package we will have an itinerary oriented to hiking. It is for this reason that in two days we will know Machu Picchu and one day we will dedicate it to know the Humantay Lagoon. For both cases we will have the professional help of tourist guides, who will give us adequate information about all the details and landscapes that we will see.
---
Video
---
This is the experience
This tour package is exclusive because we offer extra services for the convenience of our travelers. Therefore, we will take care of providing transportation from the airport to your hotel and, for the final day, we will take care of taking you from your hotel to the airport during the fifth day. In the afternoon of the first day, we will meet to carry out the briefing on the 2-day Short Inca Trail. The second day we will leave early in the direction of the Sacred Valley. From Ollantaytambo, we will board the train and continue until kilometer 104. From there we will start our hiking route carrying our box lunch. We will have the walk throughout the day and we will arrive through the Intipunku or Puerta del Sol. That night we will spend it in Aguas Calientes, where we will arrive on foot. The third day we will dedicate it to visit all of Machu Picchu and to return to our hotels in Cusco. On the fourth day we will wake up early to head towards the Humantay Lagoon. On the way to this beautiful destination with turquoise waters, we will have a delicious buffet breakfast and lunch in the Mollepata district. Finally, on the fifth day we will be able to finish our services by taking you to the airport.
---
Prices
| Short Inca Trail Tour and Humantay Lagoon 5 days | Single Room | Double Room |
| --- | --- | --- |
| 2 star hotel | 870 USD | 795 USD |
| 3 star hotel | 1,075 USD | 870 USD |
| 4 star hotel | 1,345 USD | 1,025 USD |
---
Includes
We include transportation service. We will also pick you up from the airport to take you to the hotel you have booked.
The hotel options you can choose from vary from 2 to 4 stars.
Food and transportation for all activities.
Entrance tickets to all destinations.
We will go through your hotel during each activity.
Entrance ticket to Machu Picchu.
Spacious and comfortable ideal transport, ideal for tourist trips.
Bimodal service to return from Aguas Calientes to Cusco.
Transportation to places not indicated in the itinerary.
Hats or caps.
Printed photographs.
Tips.
---
What to bring?
The identity document will be necessary to enter all destinations.
Sunscreen will be necessary. The activities are outdoors.
Near Machu Picchu you will have to apply repellent against mosquitoes.
You cannot forget a cap or hat.
Wear comfortable clothing during the walk.
Wrap up in layers on the way to the Humantay Lagoon.
Bring a raincoat.
---
Where does the tour start and end?
Our services begin with the pick-up from the airport and we will take you to your hotel.
We will finish when we pick you up from your hotel, during the fifth day, to take you to the airport.
To start the activities we will go through your hotel.
---
Will I get altitude sickness?
During your arrival in Cusco, you will probably feel some discomfort.
It is recommended that the first day you do not make intense physical effort and consume plenty of liquid and coca leaf.
Symptoms of altitude sickness are headache, fatigue, and general malaise.
---
Is it necessary to go with an agency?
Yes, at Machupicchu Terra, we care about your safety and well-being during your vacations. That is why we take care of making the relevant reservations.
In Machupicchu Terra, we also take care of private trips, you just have to request this service at: info@machupicchuterra.com.
---
Frequent questions
Does the tour package include air transportation?
No. This service is special and can only be given at the customer's request and according to the availability of operators. The service that we do include is to pick you up from the airport to take you to the hotel you have reserved.
Who will pick us up at the airport?
At the airport one of our agents will be waiting for you. Both must identify themselves in a timely manner, the agent will be with a blackboard with the Machu Picchu Terra logo. After that, they will move to the vehicle in which both will be transported to the hotel.
What hotels can I find in Cusco and Aguas Calientes?
You will find hotels of different categories. At Machupicchu Terra, we take care of offering you hotels from 2 to 4 stars. You will find these services in both Aguas Calientes and Cusco.
Is it possible to contract a service or tourist package in Cusco?
Yes, we have a large office located at Calle Recoleta N° 604, very close to the Main Square in Cusco. However, we recommend you make your respective reservation in advance since visits to Machu Picchu are the ones with the greatest demand.
Is it possible to purchase this travel package just for my family?
Yes, it is possible to generate or purchase a private package so that you can only be with your family during the entire activation. You just have to contact our advisors by WhatsApp or by email: infomachupicchuterra.com
How much travel time is it from Machu Picchu to Cusco?
Travel time is approximately 4 hours and 30 minutes. The first section is carried out by ecological bus to Aguas Calientes, from this place it continues with a train trip to Ollantaytambo. Finally the bus trip from Ollantaytambo to Cusco ends.
Is the Short Inca Trail complicated?
No, on the contrary, it's quite simple. However, do not forget to acclimatize well before doing it to avoid unexpected discomfort.
---
Tours relacionados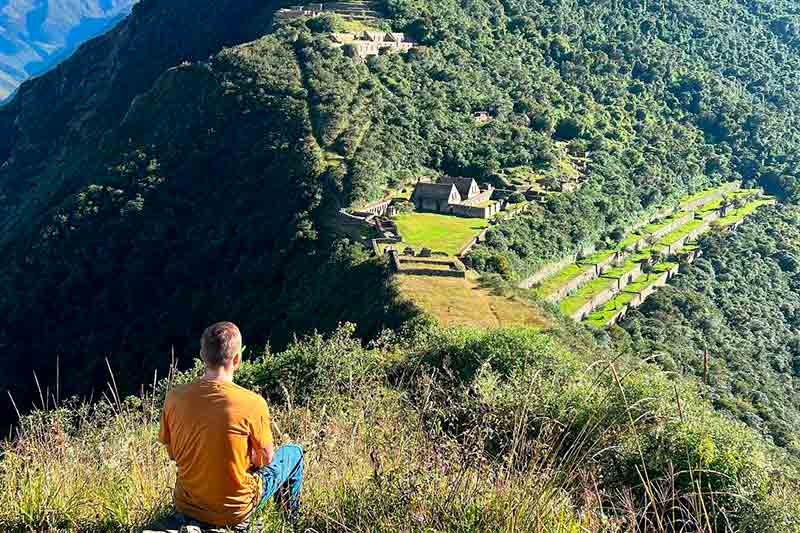 Cusco / Excursiones of several days
Choquequirao Tour 4 days
Choquequirao Tour 4 days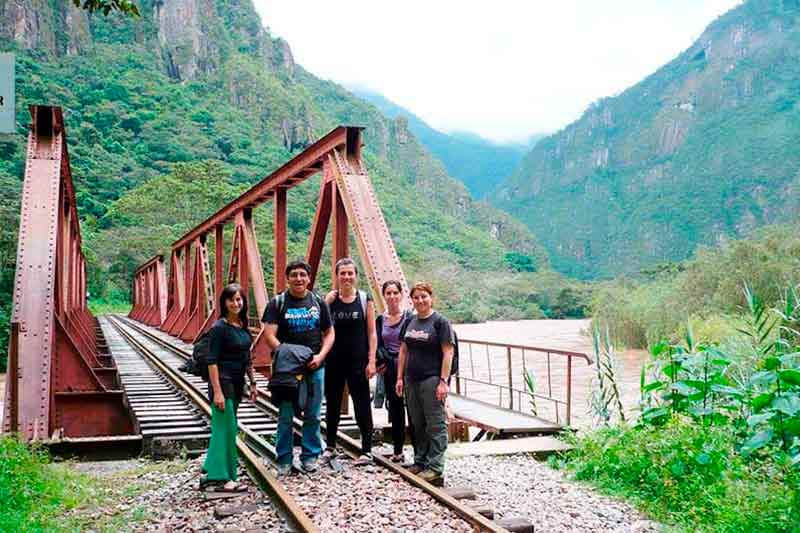 Cusco / Excursiones of several days
Tour Machu Picchu by bus through Hidroeléctrica 2 Days with All Inclusive
Tour Machu Picchu by bus through Hidroeléctrica 2 Days with All Inclusive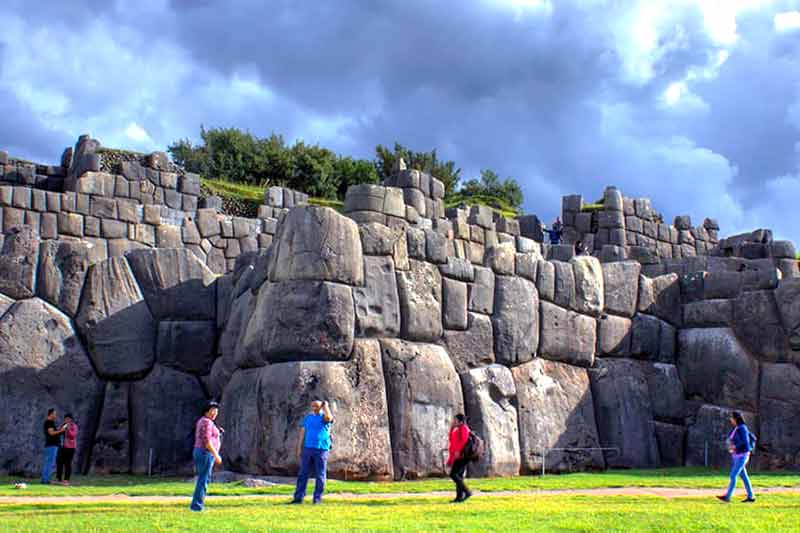 Cusco city / Excursiones of several days
Tour 3 days: City Tour Cusco and Machu Picchu special package
Tour 3 days: City Tour Cusco and Machu Picchu special package