Tour to Machu Picchu + Huayna Picchu 2 days with All Inclusive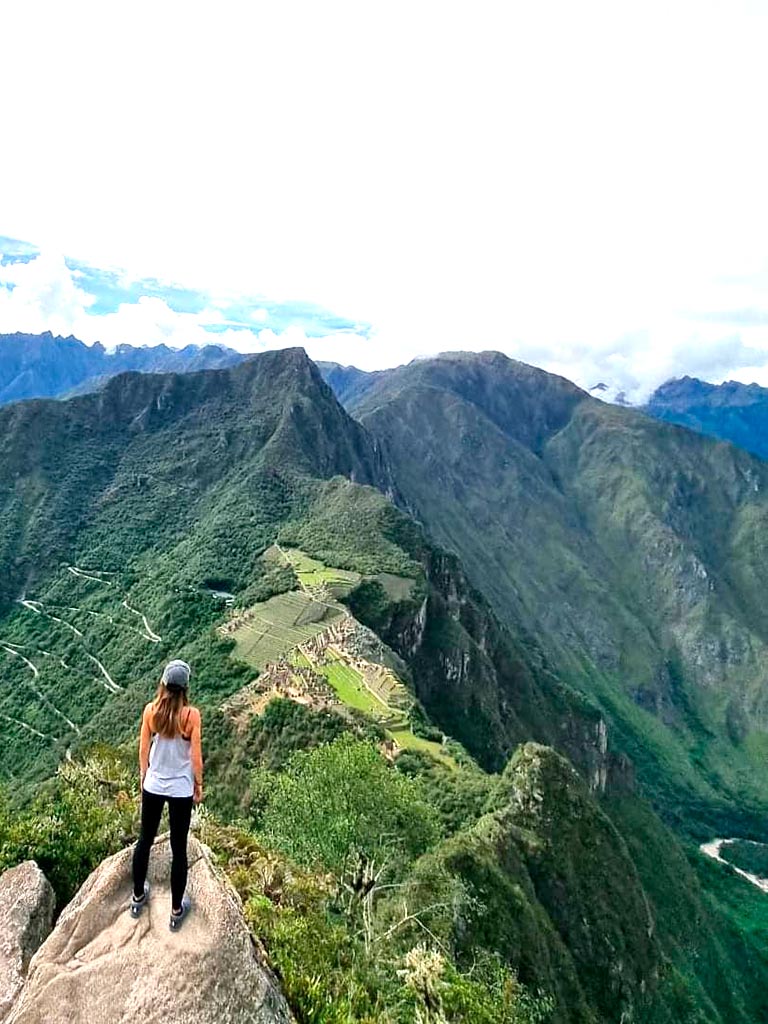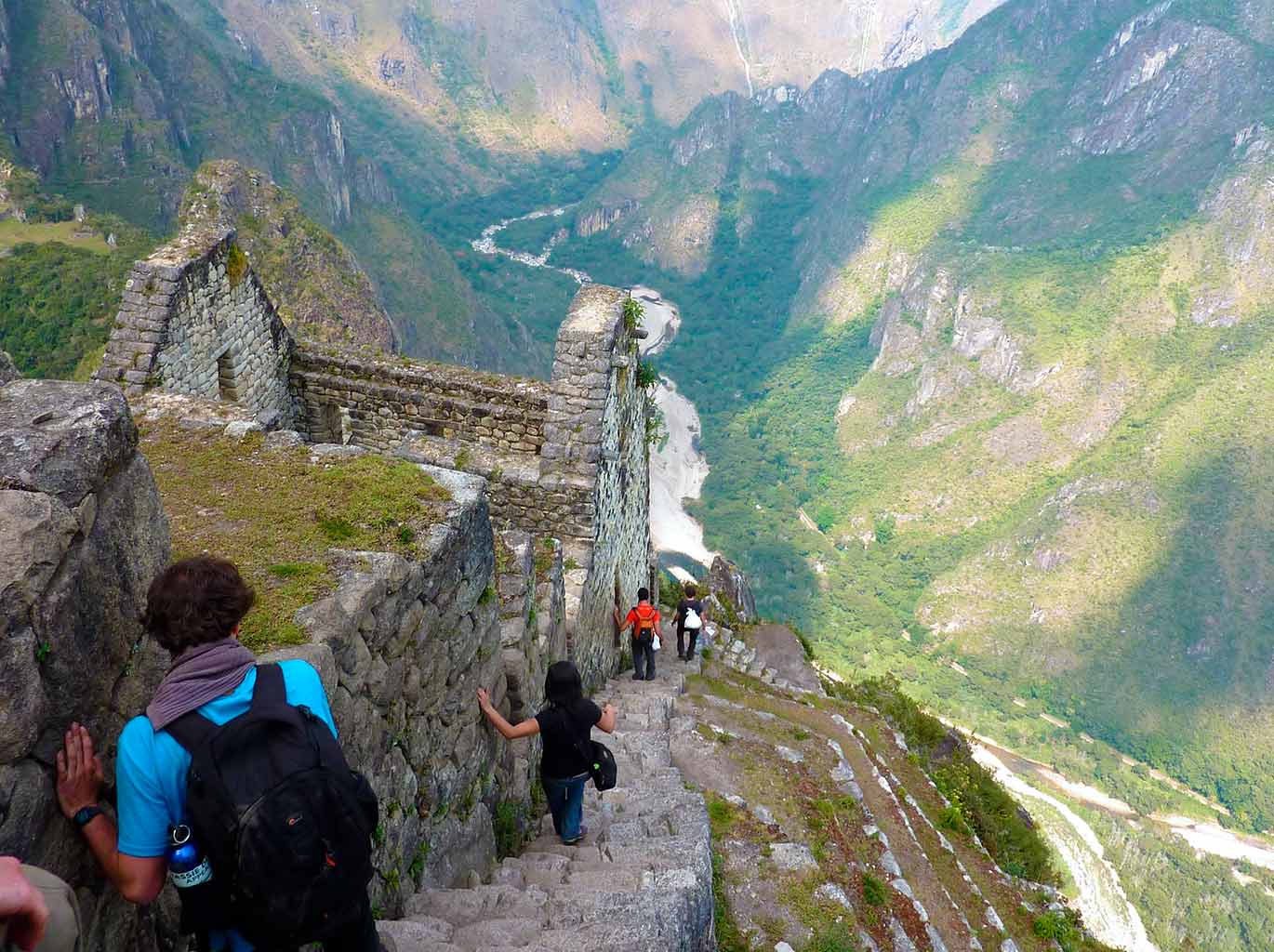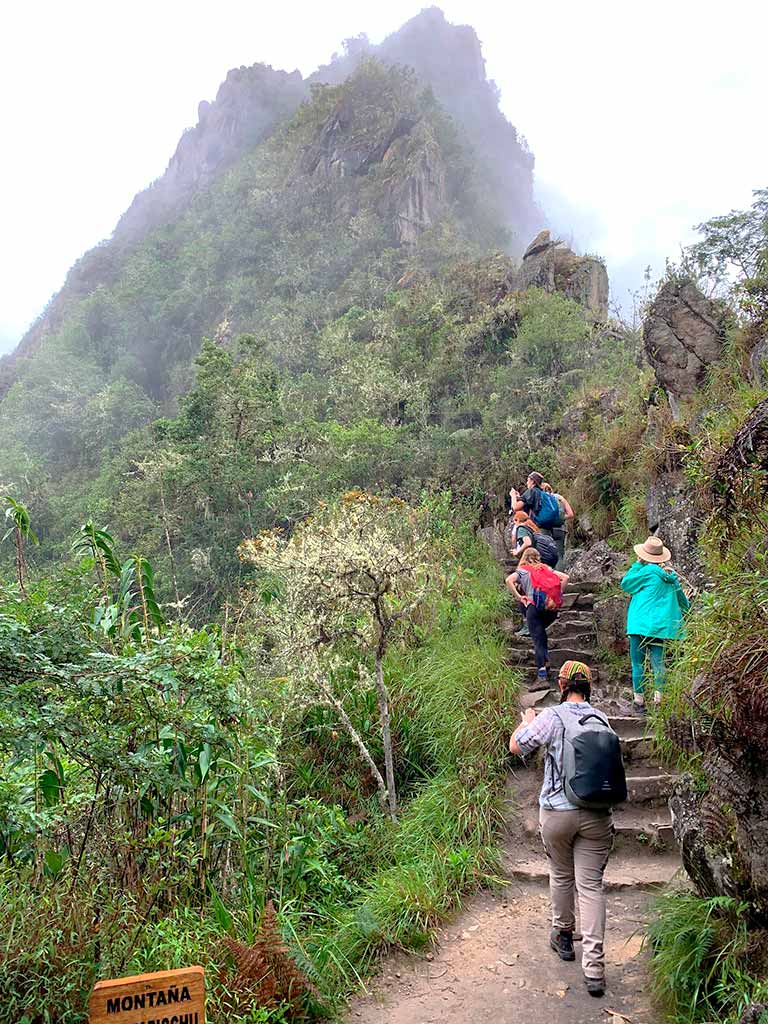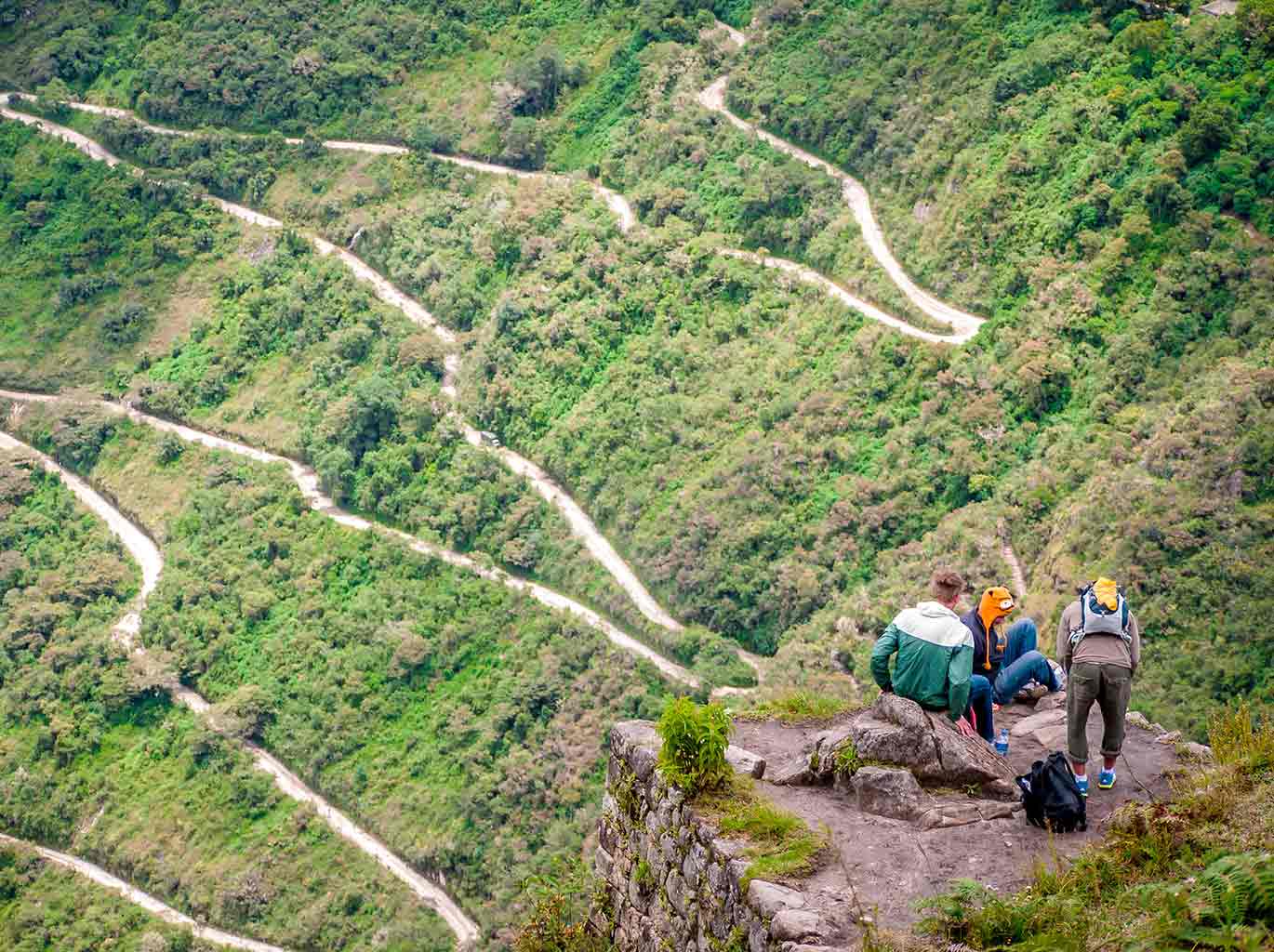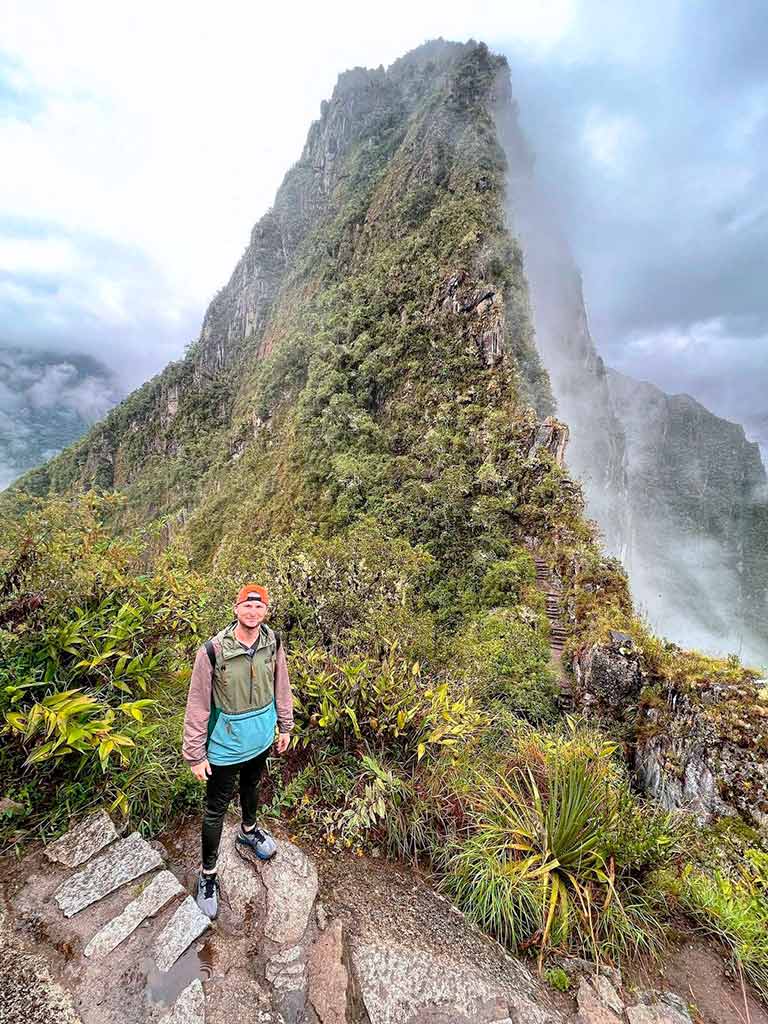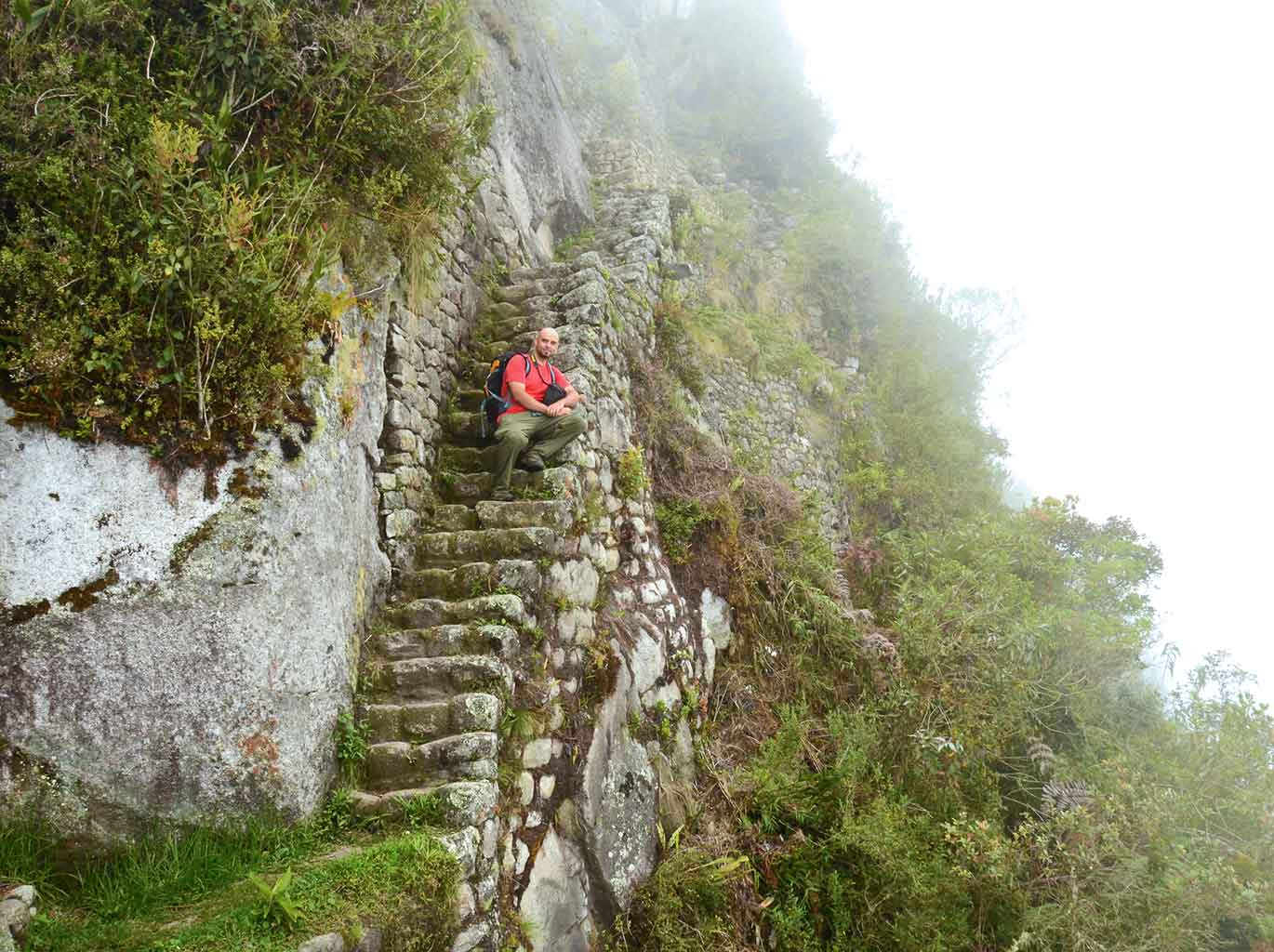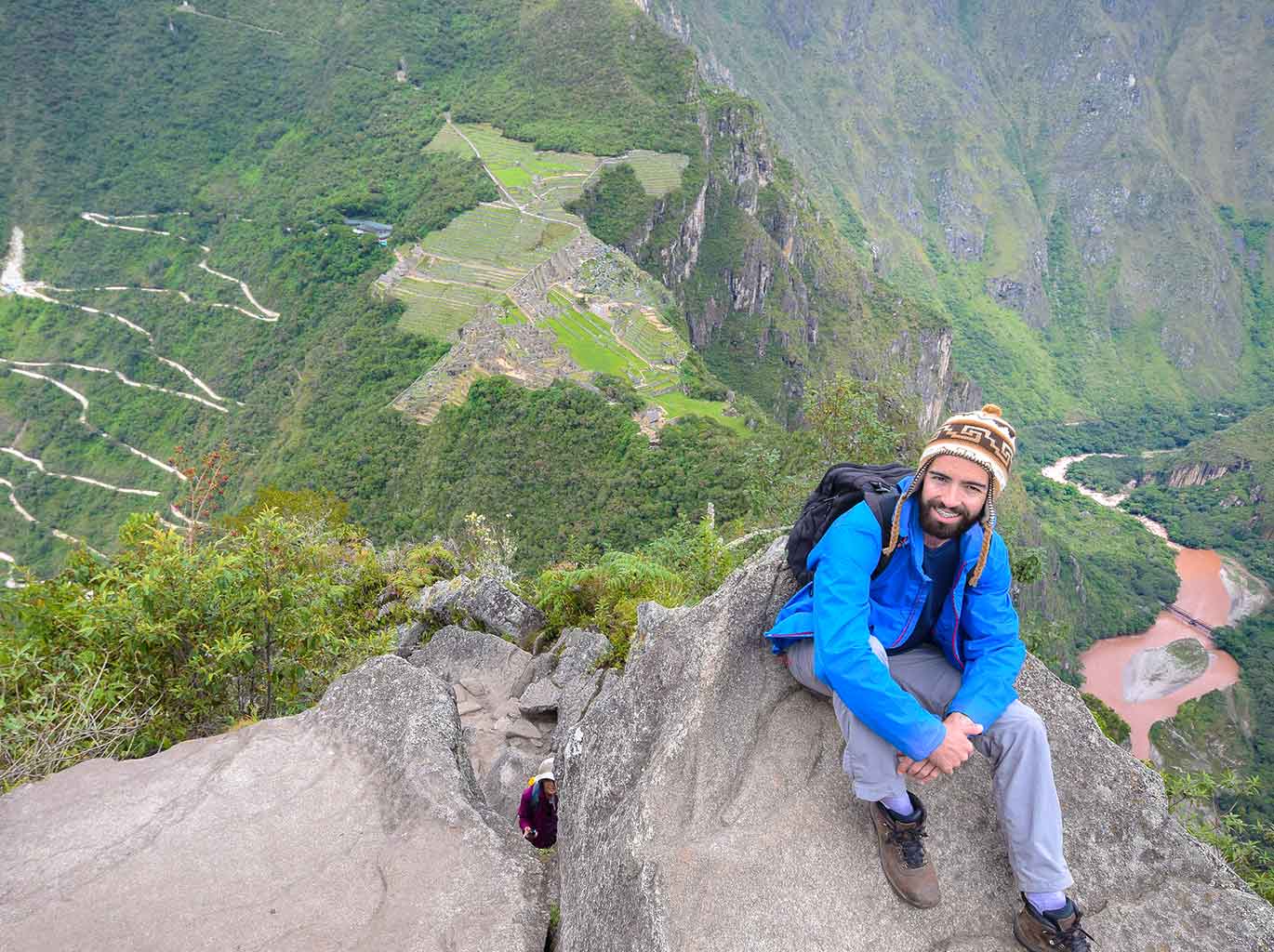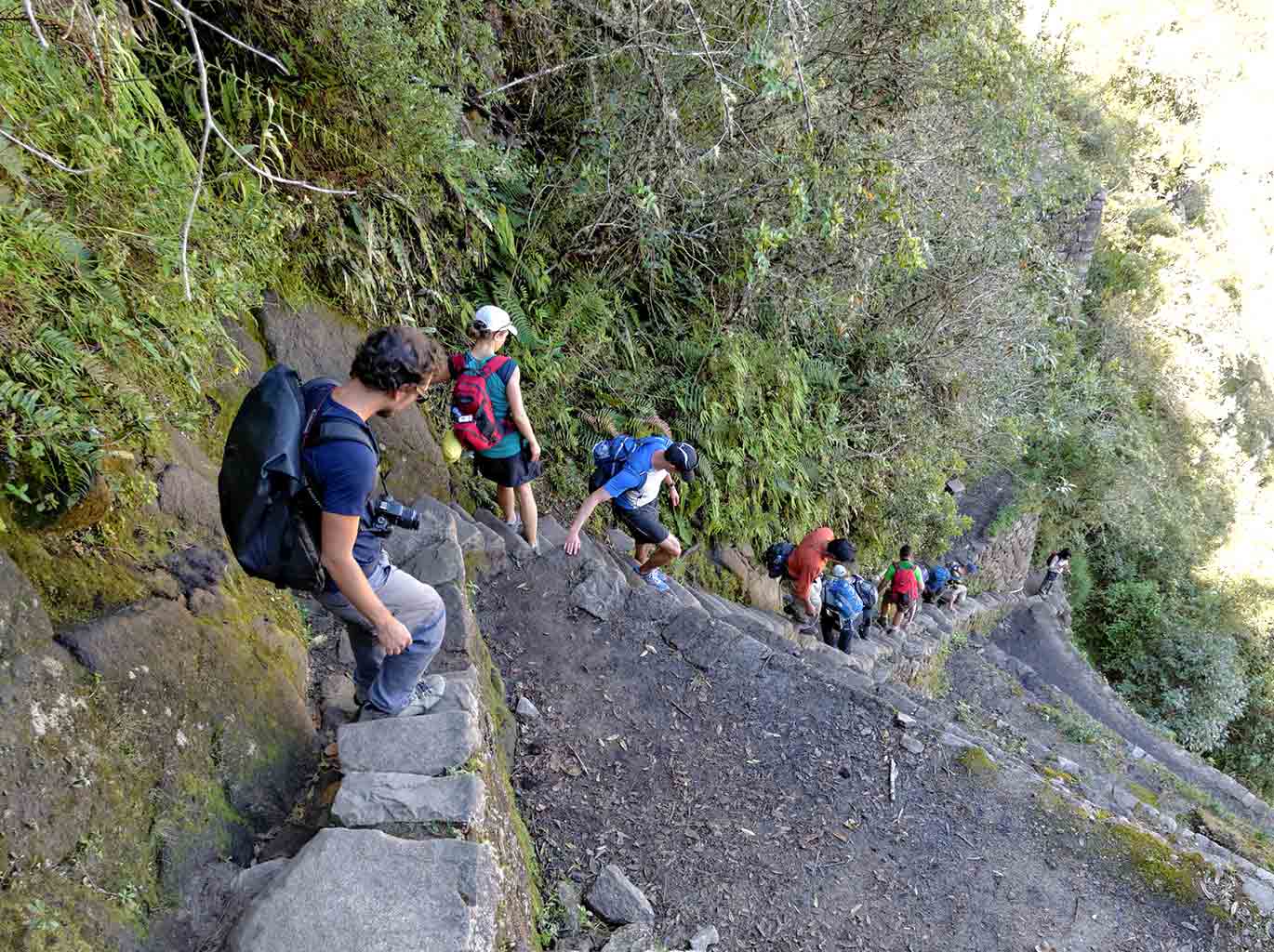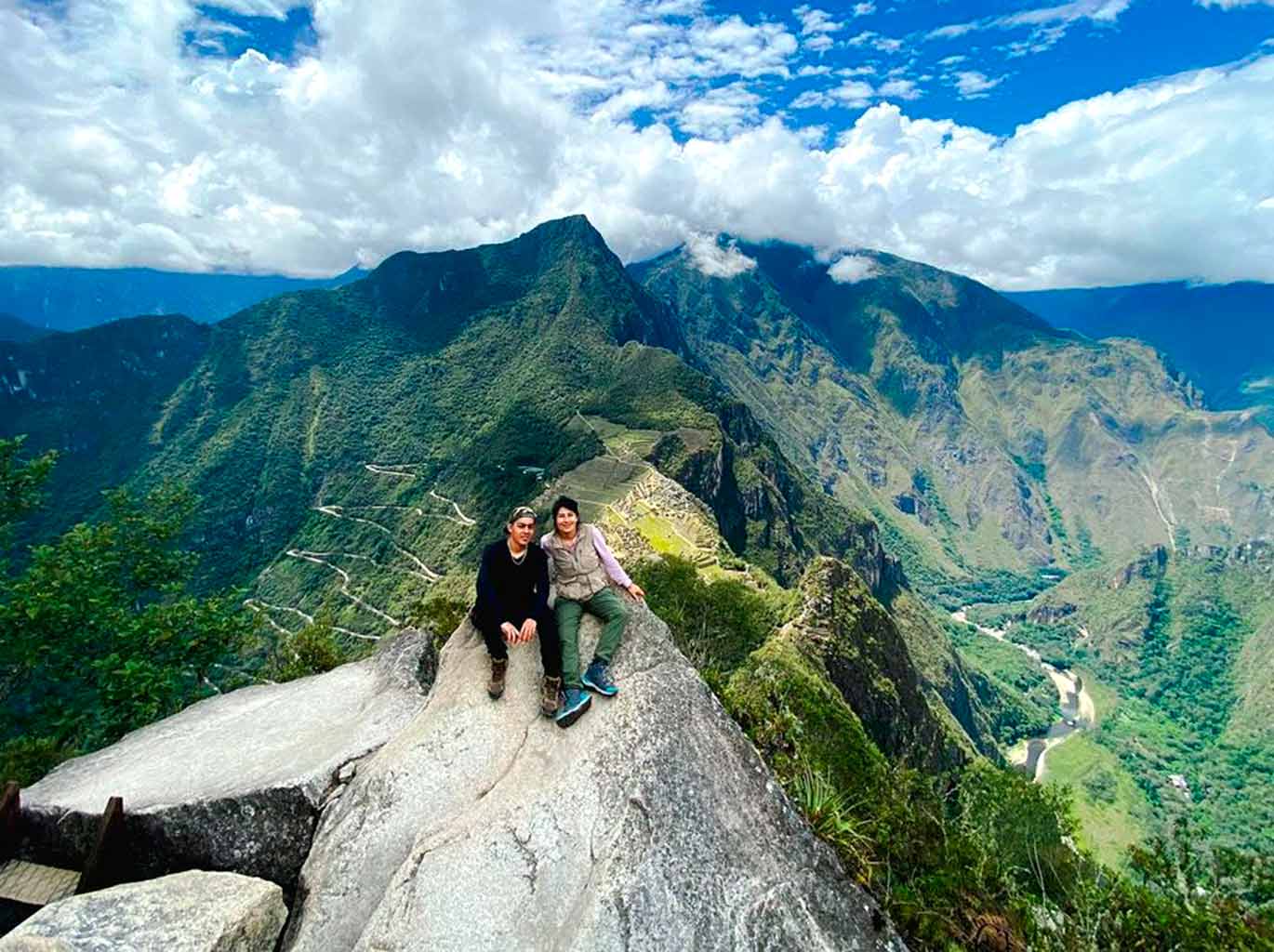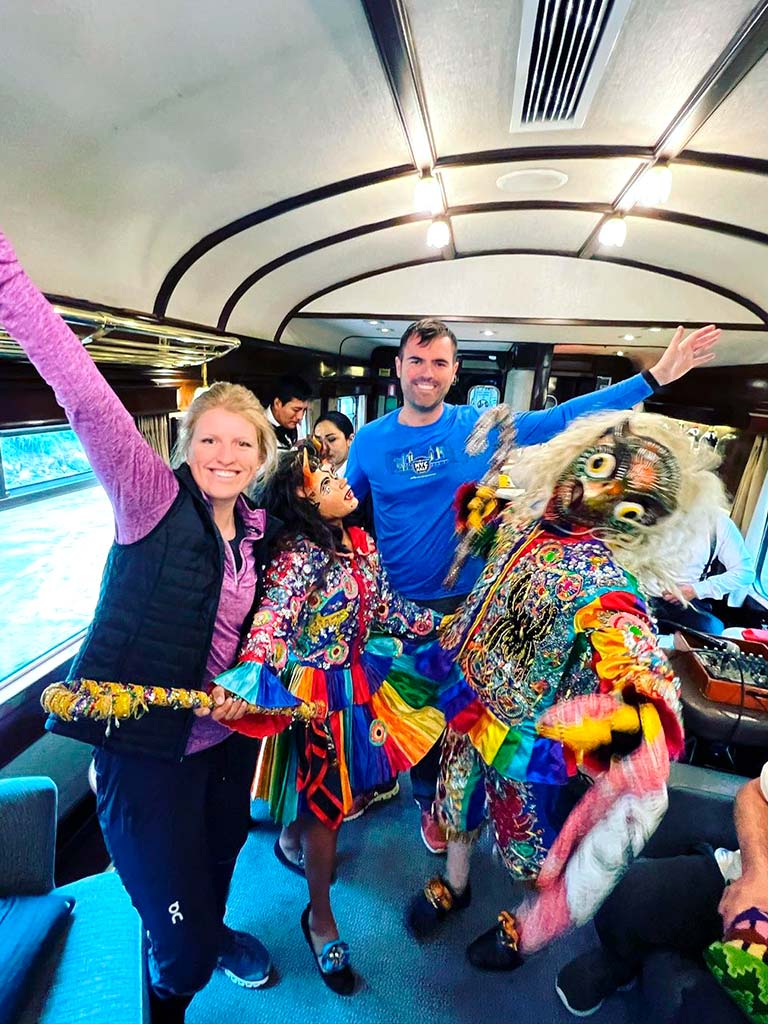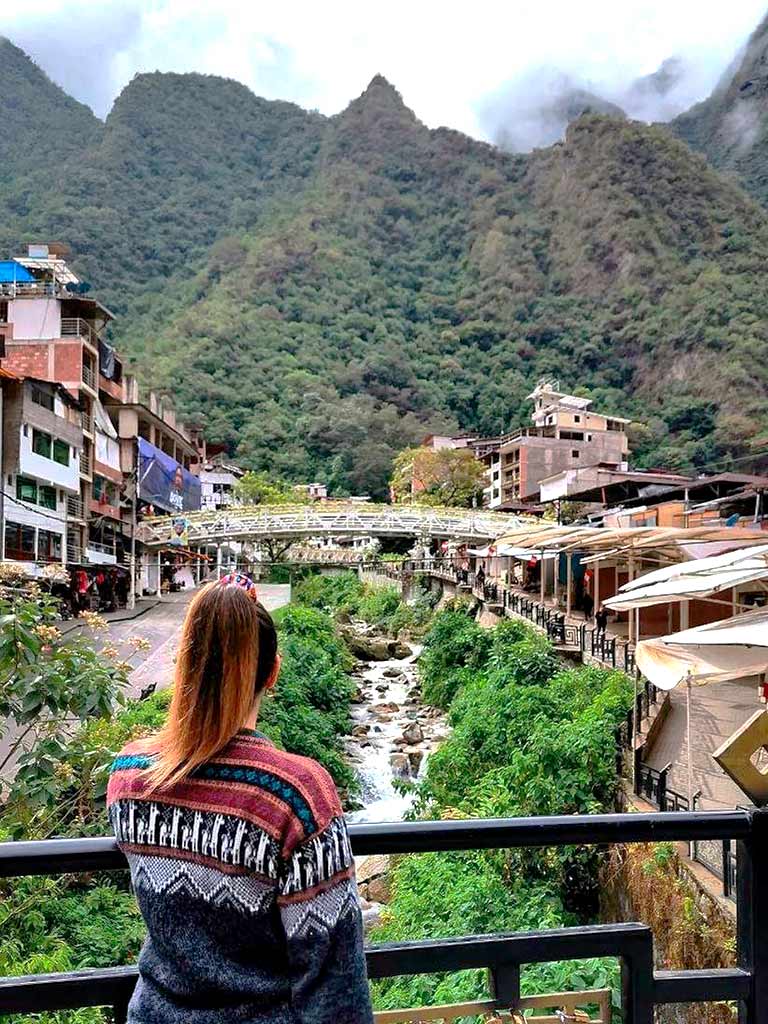 Memorable walks
From
USD

490
Peruvian price USD 405
---
About this tour
Start:

At 8 in the morning at the door of your hotel.

Type of transport:

Large fully equipped minivan, train, bus.

Tickets included (no queues):

Entrance ticket 'Machu Picchu + Huayna Picchu'.

Tour guide:

In English and Spanish (shared service).

Lodging:

Standard lodging in Aguas Calientes.

Payment methods:

Visa, MasterCard, American Express, Diners Club, PayPal.
---
Description
They say that visiting Machu Picchu and not seeing Huayna Picchu is like not having gone. And they also say that the best way to make this visit is through a trip of 2 days 1 night. The tour offers a visit to a historical place and, in addition, a memorable walk full of history, beautiful landscapes and adrenaline. The trip includes everything you need to just worry about enjoying yourself: complete transportation by minivan, train, and bus, as well as the tour guide service, lodging in Aguas Calientes, and entrance fees to Machu Picchu and Huayna Picchu.
---
This is the experience
Machu Picchu is an incredible place and visitors are curious to visit the incredible constructions of Huayna Picchu that are practically on top of a ravine. We will leave Cusco early to arrive at the Ollantaytambo train station to leave for Aguas Calientes. Once in this place we can ascend to Machu Picchu in the afternoon and when we return we will settle in our hotel. The next day, we will be able to complete our adventure visiting Huayna Picchu.
---
Prices
SINGLE ROOM

Foreign

CAN (Bolivia, Colombia, Ecuador)

Peruvians

Adult

Student

Child

Adult

Student

Child

Adult

Student

Child

Hotel 2 stars
490 USD
440 USD
430 USD
430 USD
405 USD
405 USD
405 USD
380 USD
380 USD
Hotel 3 stars
530 USD
480 USD
470 USD
470 USD
445 USD
445 USD
445 USD
420 USD
420 USD
Hotel 4 stars
680 USD
630 USD
620 USD
620 USD
595 USD
595 USD
595 USD
570 USD
570 USD
DOUBLE ROOM

Foreign

CAN (Bolivia, Colombia, Ecuador)

Peruvians

Adult

Child

Adult

Child

Adult

Child

Adult

Child

Adult

Hotel 2 stars
460 USD
410 USD
400 USD
400 USD
375 USD
375 USD
375 USD
350 USD
350 USD
Hotel 3 stars
475 USD
425 USD
415 USD
415 USD
390 USD
390 USD
390 USD
365 USD
365 USD
Hotel 4 stars
560 USD
510 USD
500 USD
500 USD
475 USD
475 USD
475 USD
450 USD
450 USD
*Upgrade train to "Vistadome" for an additional cost of 70 USD.
---
Map
---
Itinerary
Day 1: Departure to Machu Picchu
We will leave Cusco at 5:40 in the direction of Aguas Calientes, we will pass by your hotel, from 20 minutes before.
We will transfer you to the Wanchaq station, here we will start the bus trip to Ollantaytambo, where we will take the train.
We will arrive at Ollantaytambo after approximately two hours of travel.
In Ollantaytambo, we will have to take our train to Aguas Calientes. It will be important to already have a repellent against mosquitoes.
Upon arrival in Aguas Calientes, an agent will wait for us to leave our belongings at the hotel, have lunch and make the trip to the access area to Machu Picchu. This trip is only 30 minutes.
We will enter Machu Picchu at 2:00 p.m. and we will do circuit 2, from where we can visit all the Inca constructions.
We can also take the postal photo in the Guardian's House, a unique place where you can have this photo.
We will move through the platforms and stairways to enter the citadel where we will see the main temples such as the Temple of the Condor, the Temple of the Sun, the Temple of the 3 windows, the House of the Inca. Being in Machu Picchu is like being in a small city built with stones.
We will return by the same buses to Aguas Calientes.
We will have the night, we can also go to the thermal baths or have dinner, it is not included in the service.
You will spend the night in the hotel you have booked.
Day 2: Departure to Huayna Picchu
We will have an early breakfast at our hotel, after which we will go to the bus station.
We will ascend to Machu Picchu, but this time we will do circuit 4.
Circuit 4 is shorter than circuit 2. This to avoid congestion and prioritize the route in Huayna Picchu.
We will be able to ascend without problems by the signaling of the path to Huayna Picchu. This tour lasts 2 hours.
From this place we will be able to appreciate the marvelous constructions from another angle.
The return will be by the same path. In case you can access the temple of the Moon, the return is by another route; but it ends in Machu Picchu.
Before returning to Aguas Calientes, it is possible to access the buffet service at the Tinkuy restaurant.
We will have free time until the time our train leaves, we will have to wait for our train at the station with all our belongings ready.
The trip will be on the Expedition train, but we can access the Vistadome service, for an extra price.
Our destination will be Ollantaytambo, where we will have a minivan transportation service to get to Cusco.
It is estimated to arrive in Cusco at 8:30 p.m.
---
Includes
Train ticket to get to Aguas Calientes.
One night in Aguas Calientes, hotel of your choice.
Breakfast at the hotel on the second day.
The service we provide begins at the door of your hotel in Cusco.
Printed and digital tickets for Machu Picchu and Huayna Picchu.
Expert guide in Machu Picchu first day
Transportation to return to Cusco.
Discount option on buffet lunch at Tinkuy restaurant (second day).
Option to cancel the tour.
Pick up from the airport.
Drinks and fruits.
Photographic camera.
Guide second day.
Mosquito repellent.
Tips.
Hiking poles.
Transportation to other unspecified destinations.
---
What to bring?
Passport (or identity document).
Hat or cap.
Comfortable clothes for walks.
A coat.
Raincoat.
Snacks and drinks.
Comfortable shoes for trekking.
Sunscreen.
---
Where does the tour start and end?
The tour begins with the tourist's pick-up at the door of their hotel -valid only for hotels in the historic center of the city- (most tourist hotels are there). If your hotel is not there, the transport will pick you up at some central place in the city, such as a square.
The tour ends in Plaza Regocijo in the center of the city (a few steps from most hotels and tourist restaurants).
---
How to prevent altitude sickness?
Altitude sickness or soroche can cause you some discomfort during your visit such as dizziness, fatigue or nausea. Try to avoid alcoholic beverages and fatty foods before your visit.
To reduce the symptoms, try to acclimatize one day before to the altitude of the city of Cusco. Drinking coca leaf infusions (a natural plant used by the Incas) is an excellent option.
---
Group or private services
The information described applies to shared services (for a varied group of tourists). If you want a private service (for your own group of family or friends) contact us at info@machupicchuterra.com.
---
Machu Picchu Gallery + Huayna Picchu 2 days
---
Frequent questions
Is the Huayna Picchu mountain dangerous?
No. The mountain has demanding but totally safe paths. It is recommended to have an acceptable physical state.
Can I book the tour a few days before?
The tour must be booked with an estimated anticipation of 2 to 4 months in advance. Otherwise, you may not find availability for the tour.
Can I visit the famous Temple of the Moon?
Yes. The Huayna Picchu mountain runs
Are there restrictions to visit the Huayna Picchu mountain?
Yes. People under 12 years old are not allowed to enter the mountain. Adults over the age of 65 must be in good physical condition. It is recommended to consult with your doctor before the visit.
---
Tours relacionados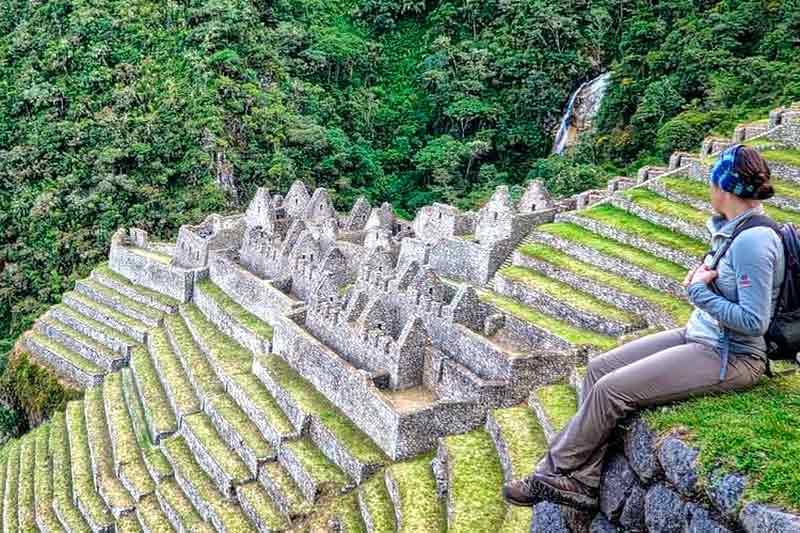 Cusco / Excursiones of several days
Classic Inca Trail Tour 4 days
Classic Inca Trail Tour 4 days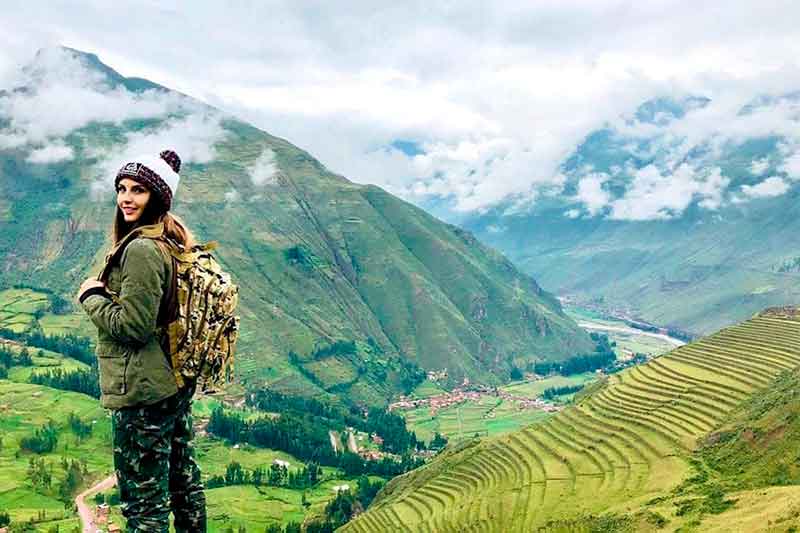 Cusco / Day trips
Tour to Sacred Valley + Machupicchu 2 Days
Tour to Sacred Valley + Machupicchu 2 Days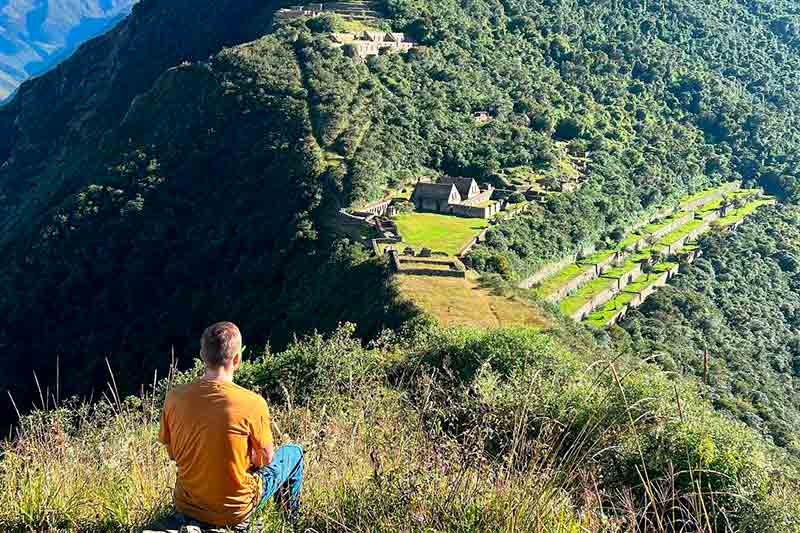 Cusco / Excursiones of several days
Choquequirao Tour 4 days
Choquequirao Tour 4 days