Tour 3 days: Machu Picchu Mountain of Colors and Humantay Lagoon
Sightseeing
Memorable walks
---
About this tour
Start:

From the door of your hotel on the first day

Tickets included (no queues):

No more queues, tickets included.

Transport type:

Minivan Sprinter, fully equipped and comfortable.

Feeding.

Breakfast and lunch buffet.

Tour guide:

In English and Spanish (shared service).

Payment methods:

Visa, MasterCard, American Express, Diners Club, PayPal.
---
Description
Special tourist package for 3 days and with 3 magical places. Discover these three places with everything you need from transportation, food and entrance tickets. Make the most of your stay in Cusco by taking a tour of places that contain magical landscapes and unforgettable buildings. Get in touch with our sales agents to start booking right now.
---
This is the experience
Cusco is home to a large number of destinations, from archaeological sites, museums, colonial buildings to natural destinations. On this tour we will visit three special destinations, where you can connect with nature in a special way. The first day we will go to Machu Picchu by the classic route through the bimodal service. After visiting the wonder of the world, we will return the same way. The second day we will visit the Magic Mountain of 7 Colors or Vinincunca. This day we will enjoy a buffet lunch. The third day it is time to travel to the Humantay Lagoon. This destination and the previous ones have a pick up from your hotel to start the tour without delays. Our clients will only have to enjoy their trip, since we include everything they need.
---
Prices
Tour to Machupicchu + Rainbow Mountain + Humantay Lagoon

Foreign

Andean Community (Peru, Colombia, Bolivia, Ecuador)

Adult

Student

Child

Adult

Student

Child

With Expedition train
330 USD
310 USD
300 USD
310 USD
290 USD
280 USD
With Vistadome train
$400
380 USD
370 USD
380 USD
360 USD
350 USD
---
Itinerary
Day 1: Departure to Machu Picchu
We start from 4:30 to 5:00 in the morning. Prior coordination we will be waiting at the door of your hotel.
We will leave for the Wanchaq station, from this place take the bimodal service for the trip to Aguas Calientes.
The first trip is made to Ollantaytambo for almost two hours on paved road.
From Ollantaytambo take the train towards Aguas Calientes, the travel time is 2 hours.
In Aguas Calientes, we will be received by our guide or an agent who will show us the way to the ecological buses.
The ecological buses are the only ones that can ascend to Machu Picchu.
These buses only take 30 minutes to arrive and leave with a maximum frequency of 15 minutes.
Upon arriving at Machu Picchu we will be able to do Circuit 2. Where you can see all the enclosures from the Guardian's House to the Sacred Rock. Some platforms, houses and temples with spectacular carved stones.
The return is by the given path. If you have chosen the Tinkuy discount, you can access the service before descending to Aguas Calientes.
The return will be by train to Ollantaytambo and bus or minivan to Cusco, it is estimated to arrive at 9:00 p.m.
Day 2: Departure to Vinincunca or 7 Colors Mountain
The second day we started, the same early, with the same dynamics to pick you up from your hotel, that is, from 4:30 to 5:00 in the morning.
This day we have to visit the Mountain of 7 Colors or Vinincunca Mountain in the district of Pitumarca.
Once we have all our travel companions, we will leave for a 2-hour trip on the highway. This schedule can rest.
We will have a stop for breakfast in buffet service. After that we will follow a trail road to the Phulawasipata camp.
From this place is where the route begins on foot.
The path to be traveled is 7 kilometers in total (round trip). In Phulawasipata, you can also rent a horse transportation service.
We will walk for 3 hours one way at more than 5,000 meters above sea level.
Upon arrival we can ascend to the viewpoint, a place where you can rest and take pictures.
The way back is the same, only the walk becomes easier.
We will have lunch in the same restaurant where we had breakfast, the service will also be buffet.
You will arrive in Cusco at approximately 6:00 p.m.
Day 3: Departure to Humantay Lagoon
This day we also have to leave at the same time, from 4:30 to 5:00 in the morning. Prior coordination, we will go through your hotel during those hours.
To go to the Humantay Lagoon, we continue a two-hour trip to Mollepata, where we can have breakfast, again it will be buffet style.
We return to our transport to get to Soraypampa. From this place, we will walk to the Humantay lagoon.
The distance from Soraypampa to the Humantay Lagoon is 2 kilometers. We will be more than 4,000 meters above sea level.
Upon arrival we will have time to rest and learn some details before taking the photos we want.
We will return the same way and have lunch in the same restaurant where we had breakfast.
It is estimated to arrive in Cusco at 6:00 p.m.
---
Includes
Transportation from the door of your hotel.
Entrance to Machu Picchu, Vinincunca and Humantay lagoon.
Transportation fully equipped, comfortable, clean to Phulawasipata and Soraypampa (day 2 and 3).
Transportation to return to Cusco for the three days.
Breakfast and lunch (buffet) in Cusipata and Mollepata (day 2 and 3).
Expert guide in these three destinations.
Option to rent hiking poles.
Option to cancel the tour.
Discount option for lunch in Tinkuy on the first day.
Lodging.
Snacks.
Drinks and/or fruits.
Horse transportation to Vinincunca.
Horse transportation to Humantay lagoon.
Photographs.
Tips.
Banes.
Transportation to other unspecified destinations.
---
What to bring?
Identity document to enter Machu Picchu and all the places exposed in the tour.
When visiting Machu Picchu you will need mosquito repellent and light clothing.
At all times it will be appropriate to have comfortable and resistant footwear.
To visit the Vinincunca Mountain and the Humantay Lagoon, you will need a jacket and a wool hat and a sun hat or hat.
Wear comfortable clothing at all times that does not hinder your walking.
Camera, the three destinations are incredible.
Always carry a raincoat during the 3 days.
Bring some snacks, nuts, fruit and drinks.
Cash for the three destinations.
Patience and good cheer.
---
Where does the tour start and end?
During each day we will start at the door of your hotel.
To finish the tour, during the 3 days it will also be at the door of your hotel.
---
Will I get altitude sickness?
Altitude sickness is indecipherable, since it works differently in each body. For some it can knock them down, while for others it does not cause any symptoms.
Altitude sickness is normal, especially in bodies that are not used to altitudes higher than 3,000 meters above sea level.
Before doing this tour it is recommended to acclimatize in the city of Cusco.
---
Is it necessary to go with an agency?
When it comes to booking hotels and tickets to Machu Picchu, yes. The agencies will take care of all that mess, plus they will also take care of our food and transportation.
As an experienced company, we will provide you with all the services to make your travels easier.
If you want a private tour, do not hesitate to request it from our sales agents at: info@machupicchuterra.com.
---
Frequent questions
Does this service include pick up from the airport?
No, the pick-up service and the sale of air tickets are not included in this tour package. All this is borne by the clients.
Is package tour in general dangerous?
No, you just have to be careful during the hike to Vinincunca and Humantay lagoon, the only danger they present is altitude sickness, which can be avoided with proper acclimatization or preventing the body from making powerful physical exertion. In case you feel that you can't take it anymore, on both routes, we will find the transportation service on horseback.
Does this tour package include a hotel?
No, if you wish, it can be added for an extra price, consult our sales advisors about hotel options. We have hotels from 2 stars to 5 stars.
Is it recommended for minors?
Yes. The visit to the Huayna Picchu mountain is available for an additional amount. It is recommended to apply for admission to this mountain approximately 2 to 4 months in advance.
---
Tours relacionados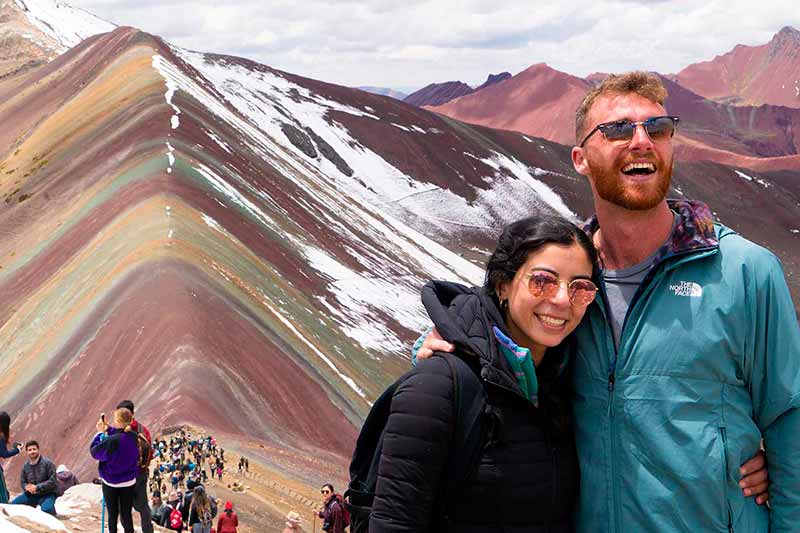 Cusco / Day trips
Mountain Tour 7 Colors Full Day with All Inclusive
Mountain Tour 7 Colors Full Day with All Inclusive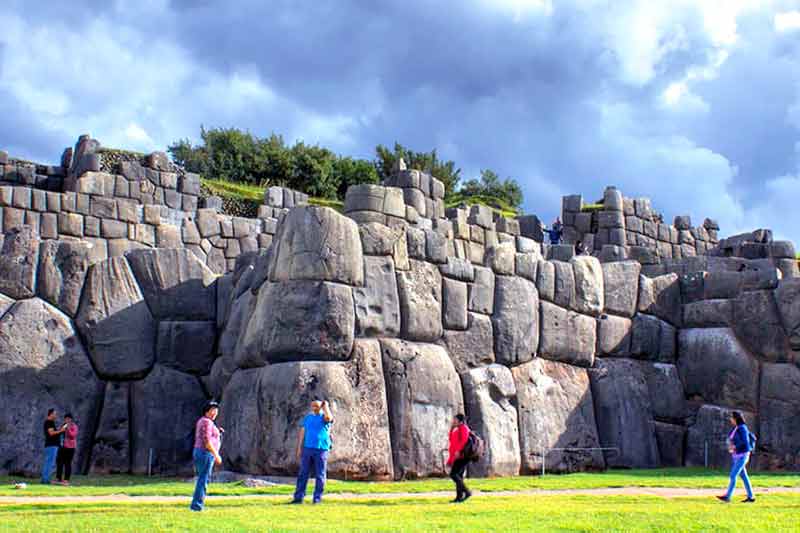 Popular art museum / Day trips
Tour of the city of Cusco Half Day (morning or afternoon shift)
Tour of the city of Cusco Half Day (morning or afternoon shift)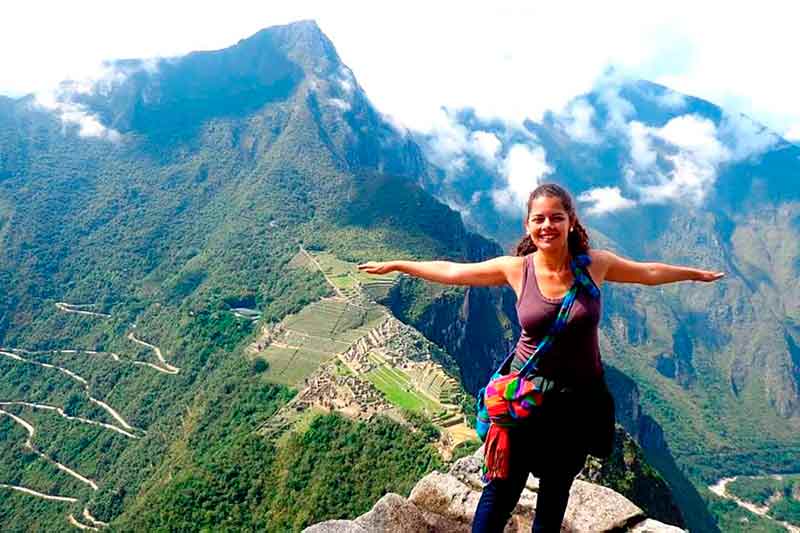 Machu Picchu Mountain / Day trips
Machupicchu + Huayna Picchu Full Day Tour
Machupicchu + Huayna Picchu Full Day Tour