Lares Trek Tour 4 days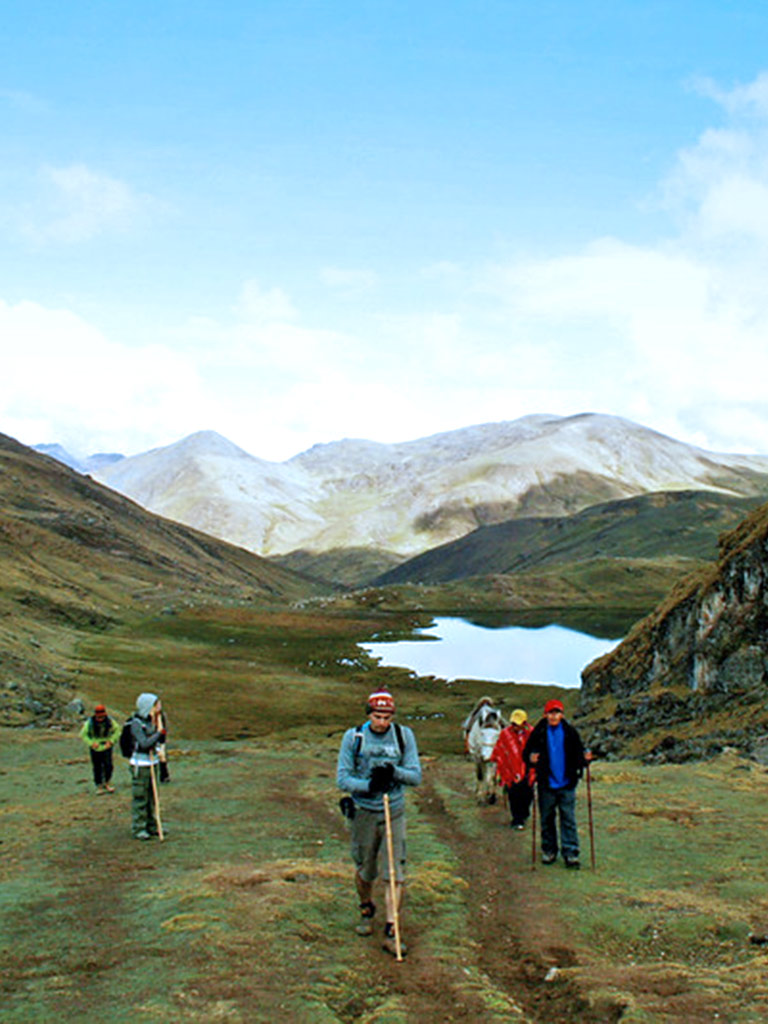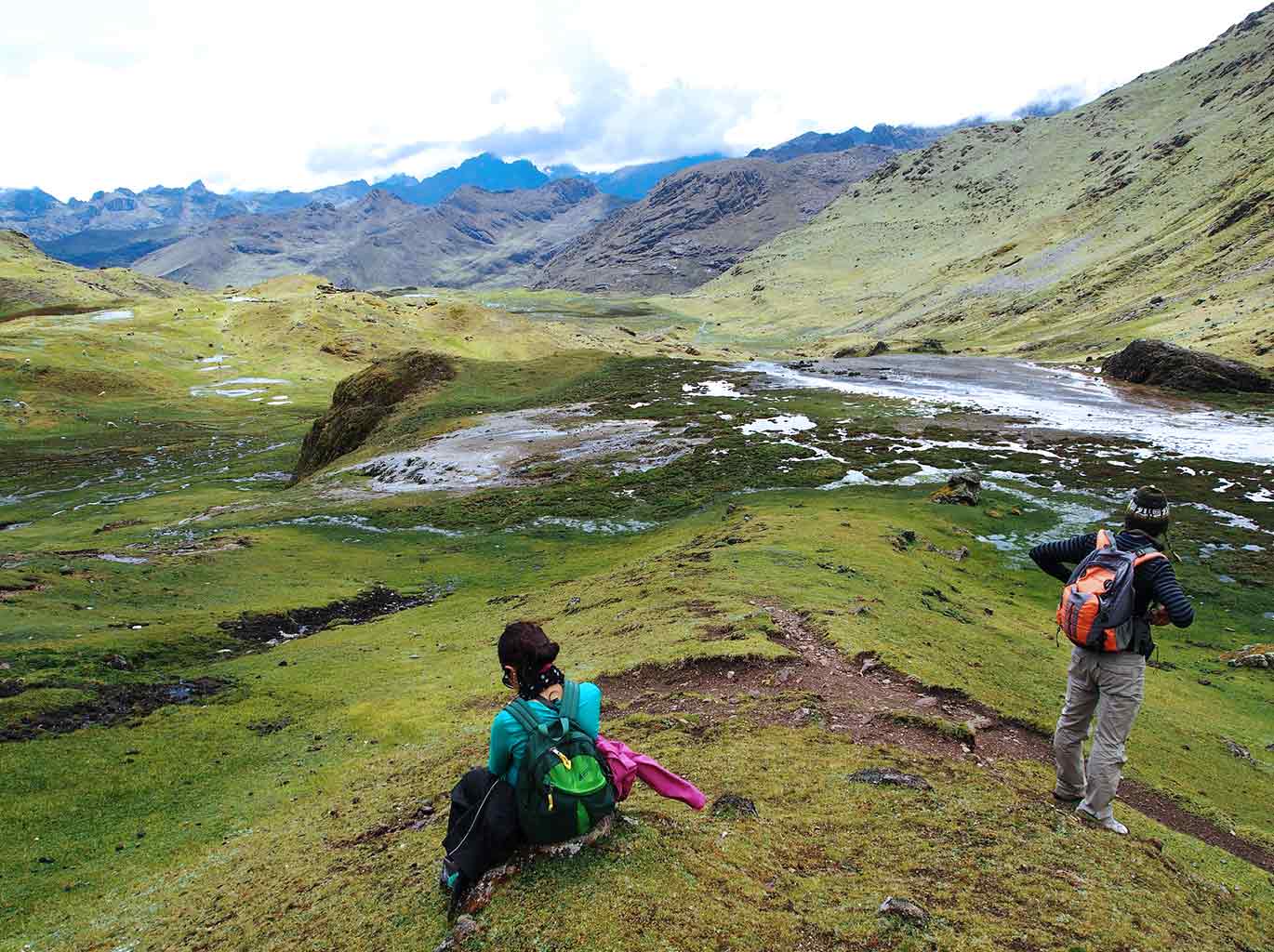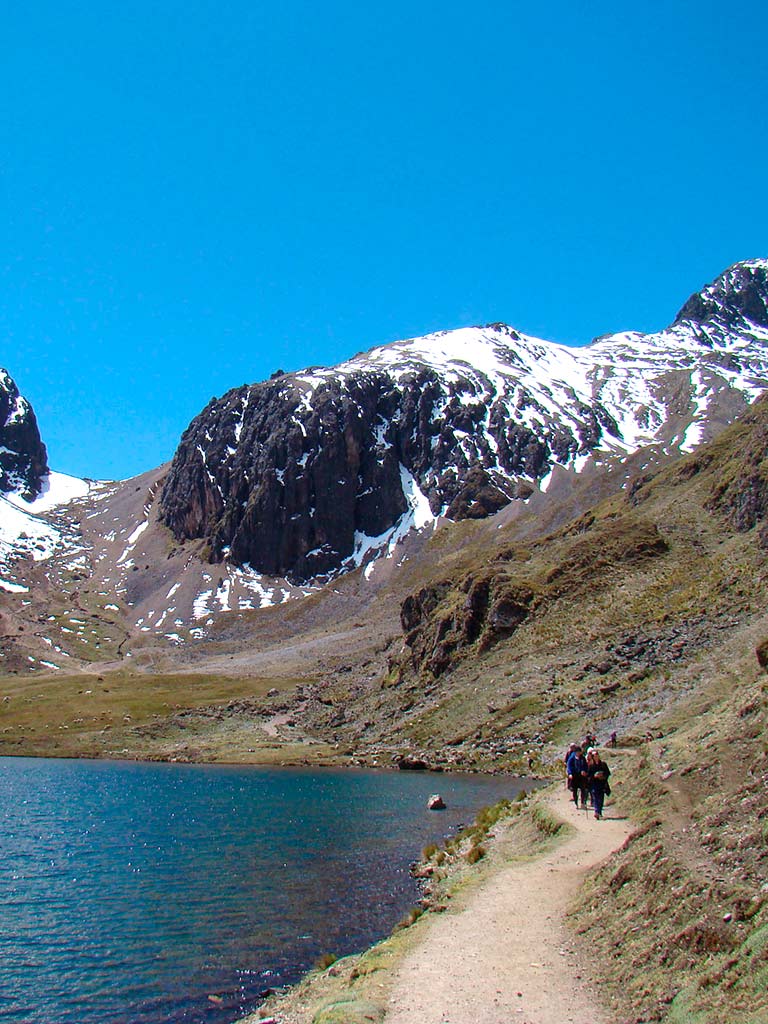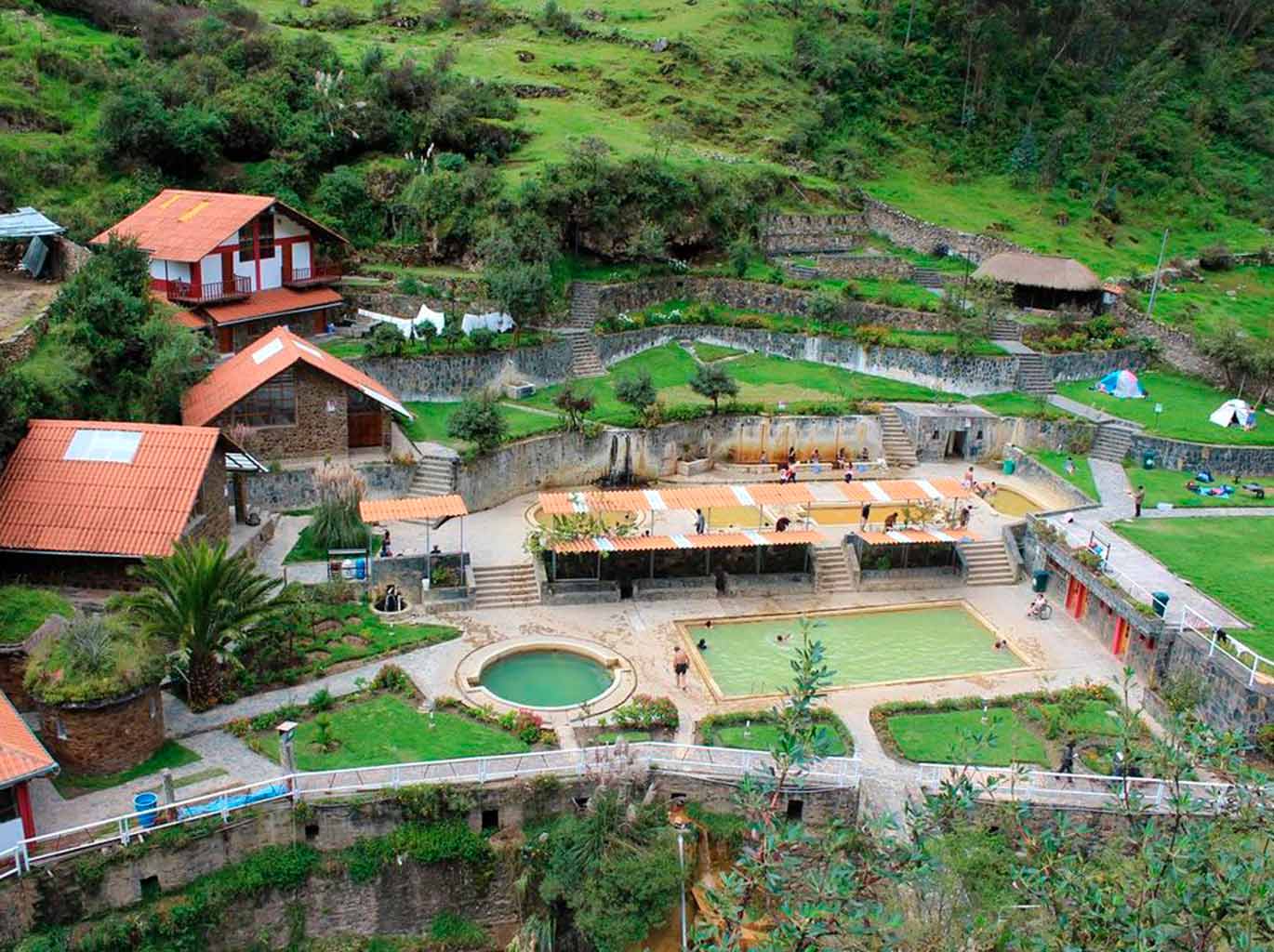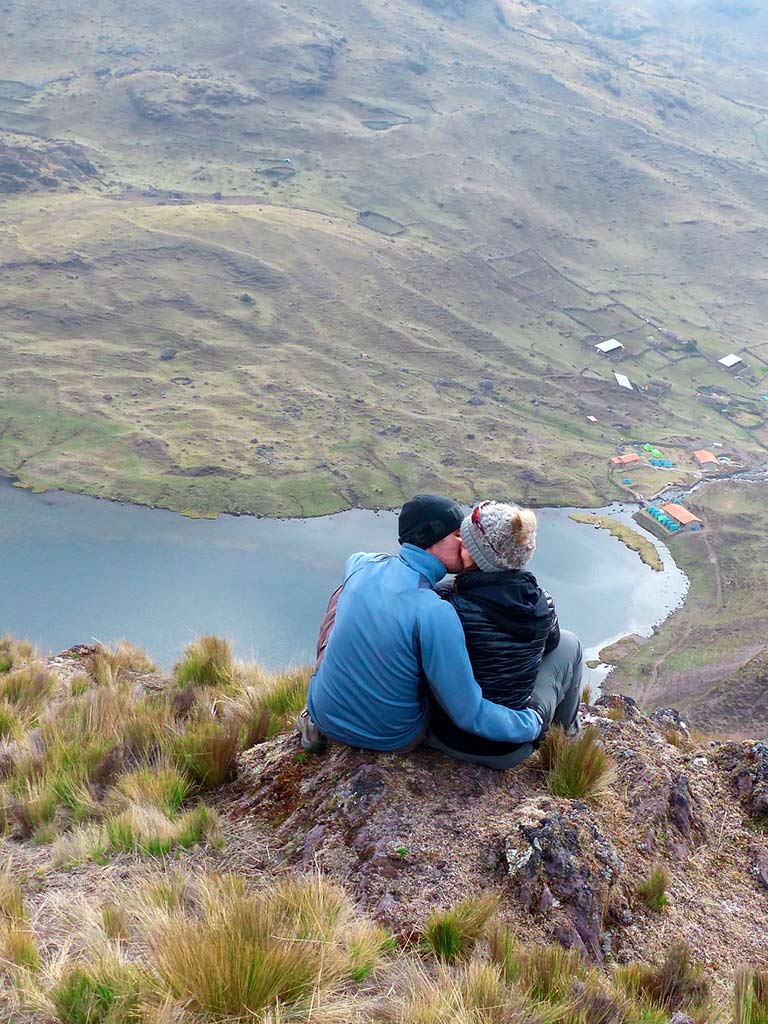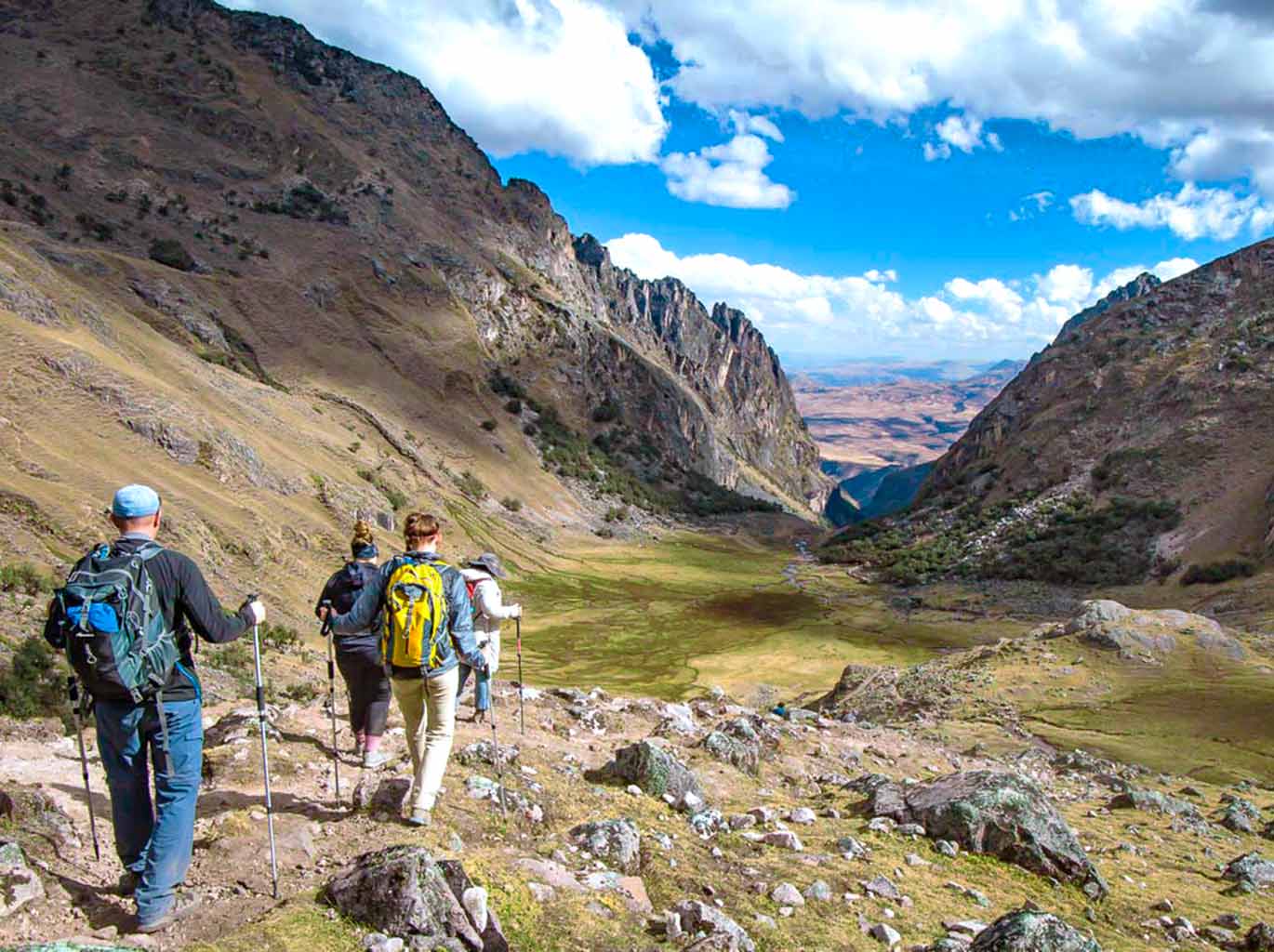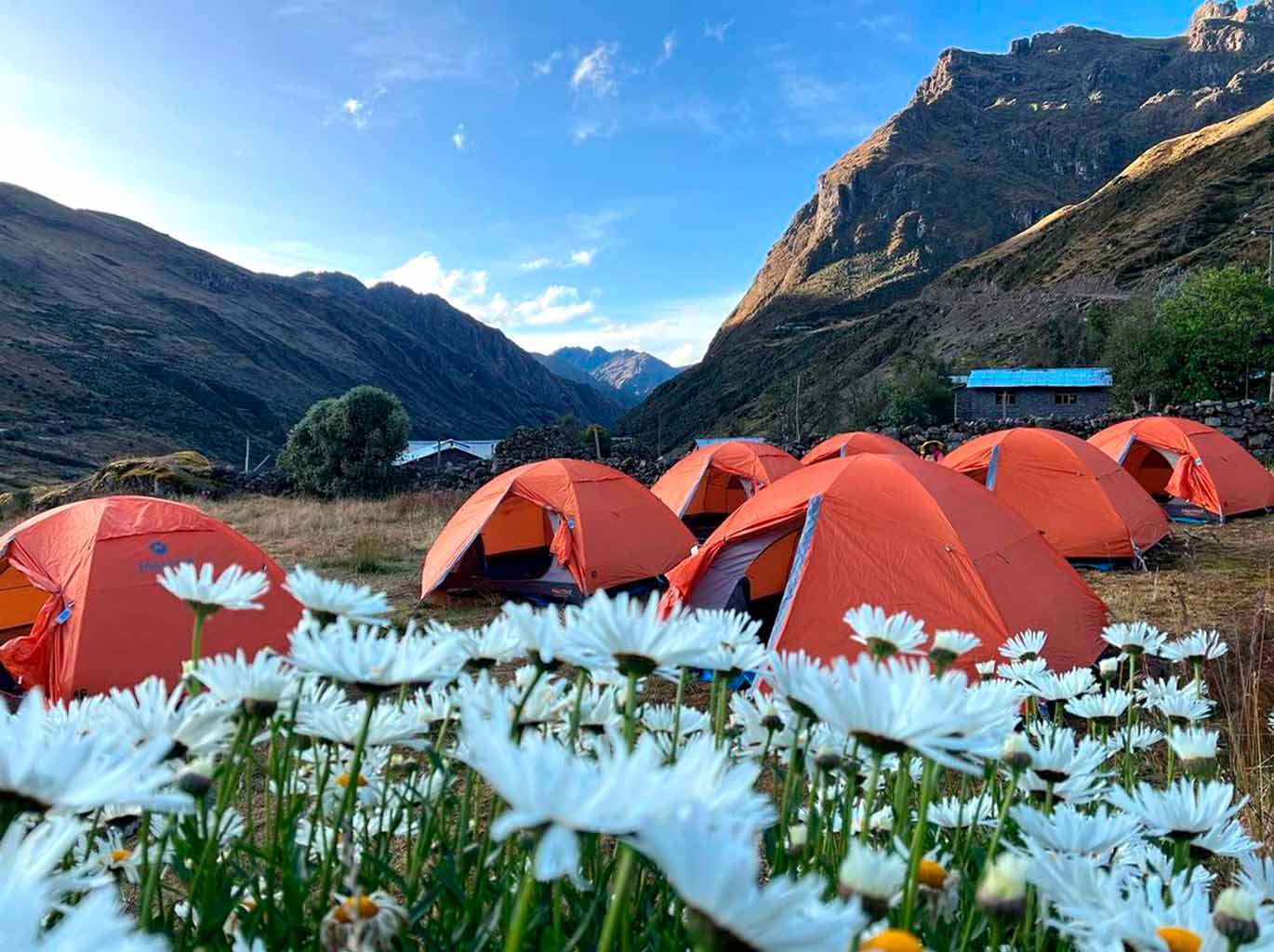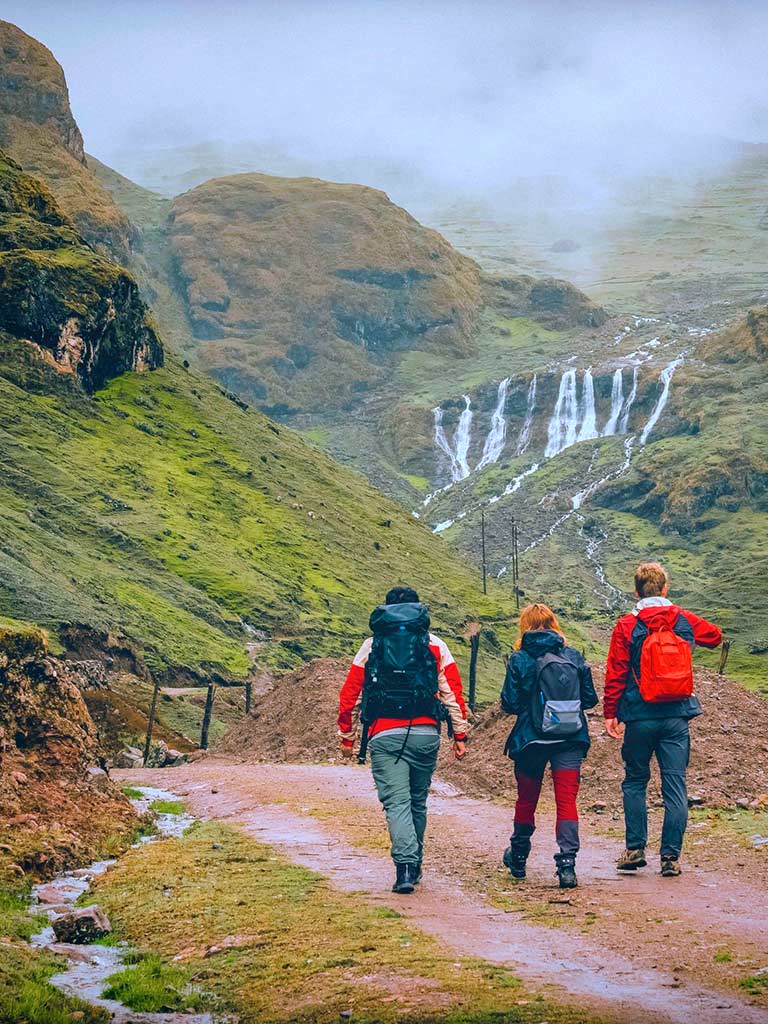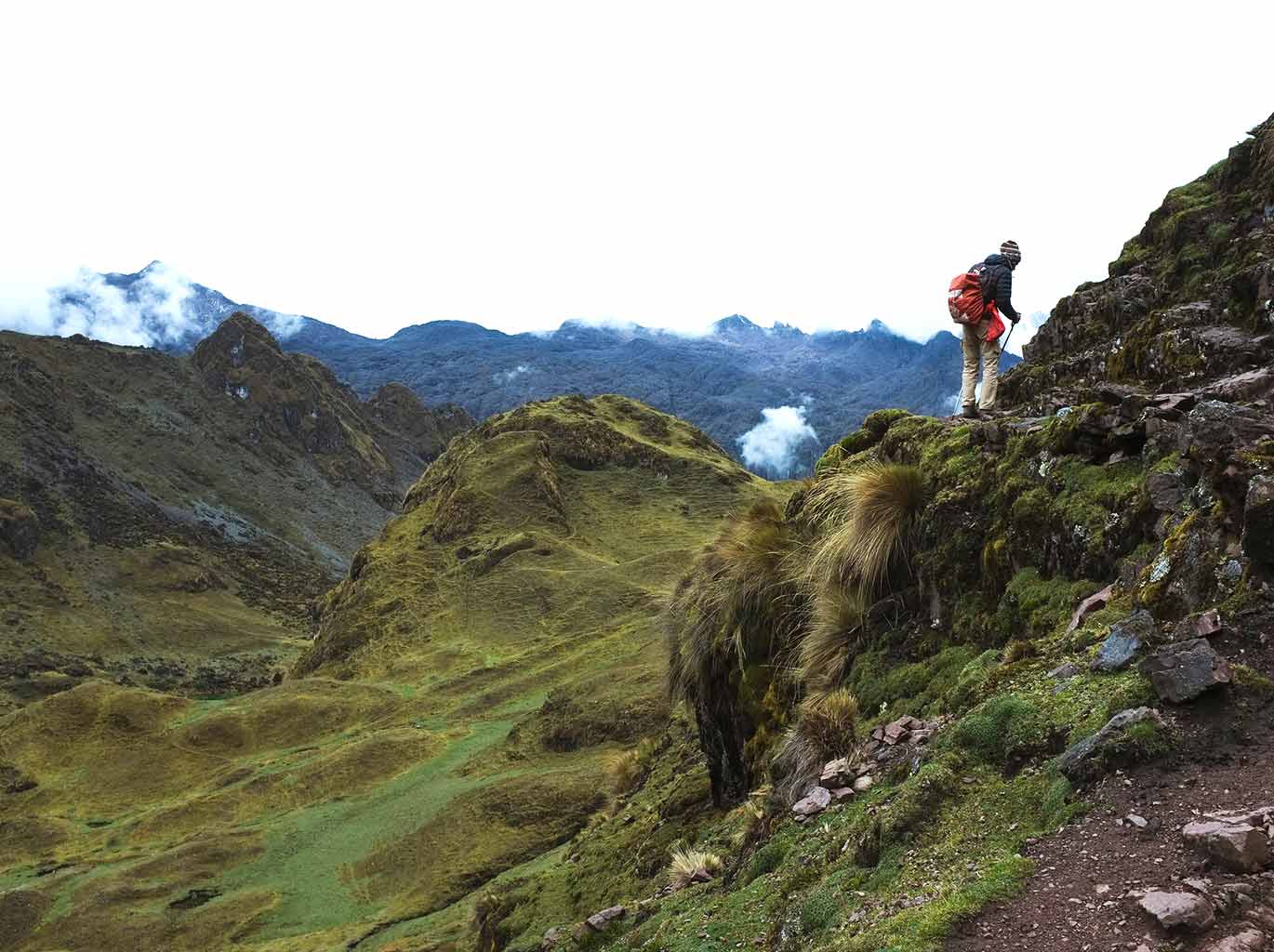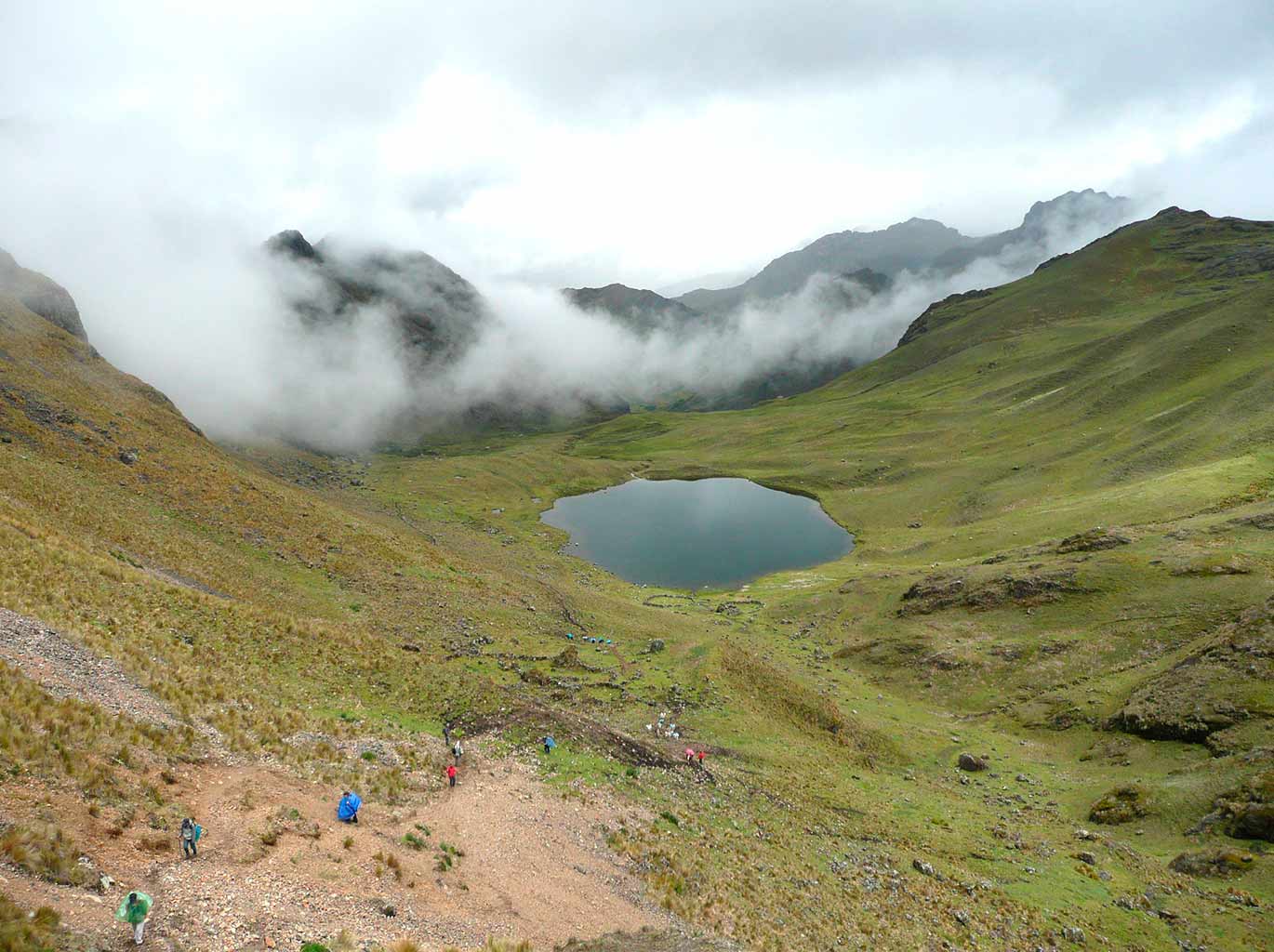 Excursiones of several days
Memorable walks
From
USD

620
Peruvian price USD 600
---
About this tour
Start:

At 4 in the morning on day 1 at the door of your hotel.

Type of transport:

Large full-equipment minivan, train, bus.

Group:

15 people (maximum).

Tickets included (no queues):

Entrance ticket Machu Picchu Only.

Tour guide:

In English and Spanish (shared service).

Chargers:

Team of porters with horse.

Feeding.

With a team of cooks and in restaurants (3 breakfasts, 3 lunches and 3 dinners).

Lodging:

In a standard hotel in Aguas Calientes (Machupicchu Pueblo).

Payment methods:

Visa, MasterCard, American Express, Diners Club, PayPal.
---
Description
Visit Machu Picchu with the incredible four-day Lares Trek trek. This hiking route is a great alternative to the famous classic Inca Trail. The Lares Trek is recognized for being a cultural adventure since on the way we will find alpacas, llamas and people in their multi-colored suits. On the last day, after walking for approximately 37 kilometers, the visitor will appreciate all the beauty of the Inca city of Machu Picchu, after an incredible adventure that includes a visit to a traditional textile center and the town of Aguas Calientes (Machu Picchu town ).
---
So is the experience
The route through Lares to Machu Picchu is a not so demanding trek compared to other popular treks such as the Inca Trail or the Salkantay Trek. It is characterized by the cultural experience on its way. The tourist will visit beautiful high Andean landscapes where he will learn more about the lifestyle of the population. The tour includes entrance, train, bus, tour guide, horses, muleteers, cooks, hotel, security equipment and more. The service is organized in detail. Furthermore, the visitor can benefit from constant communication with our assistants as well as secure payment and much more.
---
Prices
WITH EXPEDITION TRAIN

Foreign

Andean Community (Peru, Colombia, Bolivia, Ecuador)

Adult

Student

Child

Adult

Student

Child

Hotel 2 stars
620 USD
600 USD
590 USD
600 USD
580 USD
570 USD
Hotel 3 stars
635 USD
615 USD
605 USD
615 USD
595 USD
585 USD
Hotel 4 stars
735 USD
715 USD
705 USD
715 USD
695 USD
685 USD
WITH VISTADOME TRAIN

Foreign

Comunidad Andina (Perú, Colombia, Bolivia, Ecuador)

Adult

Student

Child

Adult

Student

Child

Hotel 2 stars
680 USD
660 USD
650 USD
660 USD
640 USD
630 USD
Hotel 3 stars
695 USD
675 USD
665 USD
675 USD
655 USD
645 USD
Hotel 4 stars
795 USD
775 USD
765 USD
775 USD
755 USD
745 USD
---
Mapa
---
Itinerary
Day 1:
A day before we will gather the group to meet and do a 'briefing' of what the adventure will be like.
In the early hours of the day, we will pick you up from the door of your hotel to go by minivan to the town of Lares. Along the way we will meet the town of Calca as well as the characteristic fauna: llamas, alpacas and more.
Once in Lares we will relax in the town's thermal baths (water temperature between 28ºC and 34ºC).
In Lares we will have a delicious lunch made with local products. Then we will get ready to start the walk.
Together with our team of horses, muleteers and cooks we will walk for 4 hours to the town of Wacahuasi (3,750 masl).
In Wacahuasi we will have free time to learn about ancient weaving techniques in a textile center. Then we will have dinner and rest in our camp.
Day 2:
Breakfast will be ready early. Then we will start the 4-hour walk where we will see snow-capped mountains, lagoons, llamas, alpacas and more. Finally we will reach the highest part: Abra C'asa Pasa (4,500 masl).
We will follow the descending route until we reach the Auroray lagoon where the team of cooks will have lunch ready.
We will continue the walk through forests, lagoons and mountains until we reach the Pucara camp where, after dinner, we will rest.
Day 3:
We will have breakfast in peace. Then we will continue walking until we reach the town of Yanahuara.
In Yanahuara we will know its cultivation fields. Then we will continue our route until we reach Pachar where we will enjoy lunch and say goodbye to our team of chefs, muleteers and horses.
Then we will continue our way to Ollantaytambo where we will take the train that will take us to Machu Picchu town.
In Aguas Calientes (Machu Picchu town) an assistant will drive you to your hotel. Then you will have the afternoon free to visit the place or relax in the thermal baths (own expense).
Day 4:
We have an early breakfast at the hotel and then head to the bus station that leaves every 5 minutes for Machu Picchu.
In Machu Picchu you will visit the Inca archaeological sites with the tour guide. Then you will have free time in the Inca City.
We will return on foot from Machu Picchu to Aguas Calientes (downhill bus is optional). Then, you will have free time for lunch (not included in the tour) and make the last purchases before boarding the train back to Ollantaytambo.
The train will take you back to the town of Ollantaytambo and from there an assistant will take you to the minivan that will return you to the city of Cusco (Historic Center) where the tour will end.
---
It includes
Pick up from the hotel.
Transportation to the start of the walk in Lares.
Entrance to the thermal baths of Lares.
Equipment for hiking.
Camping equipment.
Horsemen team with horse.
Cooks team (breakfast, lunch, dinner).
Tourist guide service in English and Spanish.
Train 'Expedition' Ollantaytambo – Aguas Calientes (round trip).
1 night in a standard hotel in Aguas Calientes (Machupicchu town).
First aid kit.
Entrance 'Machu Picchu Solo'.
Bus and train to return to Cusco.
Breakfast on day 1. Lunch and dinner on day 4.
Descent bus to Aguas Calientes on day 4.
Tips.
Cancellations.
---
What to bring?
Passport (or identity document).
Hat or cap.
Comfortable clothes for walks.
A jacket.
Raincoat for rain.
Extra snacks and drinks.
Comfortable trekking shoes.
Sunscreen.
---
Where does the tour start and end?
The tour begins with the pick up of the tourist at the door of their hotel -valid only for hotels in the historic center of the city- (most tourist hotels are there). If your hotel is not there, the transport will pick you up at a central location in the city, such as a plaza.
The tour ends at Plaza Regocijo in the city center (a few steps from most hotels and tourist restaurants).
---
How to prevent altitude sickness?
Altitude sickness or soroche can cause you some discomfort during your visit such as dizziness, fatigue or nausea. Try to avoid alcoholic beverages and fatty foods before the visit.
To reduce symptoms, try to acclimatize yourself one day before to the altitude of the city of Cusco. Drinking infusions of coca leaf (natural plant used by the Incas) is an excellent option.
---
Group or private services
The information described applies to shared services (for a varied group of tourists). If you want a private service (for your own group of family or friends) contact us at info@boletomachupicchu.com.
---
Galeria Imagenes Lares Trek
---
Preguntas Frecuentes
Do I have to be an expert hiker to do this tour?
No. Anyone with an adventurous spirit can do the tour. In total, approximately 37 kilometers are covered on foot.
Does the tour include a visit to some thermal baths?
Yes. On day 1, the tour includes a visit to the thermal baths of Lares in the town of the same name. That is why the tour was called 'Lares'. It is recommended to bring bathing clothes to enjoy its waters.
What makes this tour different from the other trekking routes to Machu Picchu?
The 'Lares Trek' is a route of intermediate difficulty. Unlike other similar hiking trails, this one runs through Andean towns where one can better understand the lifestyle of the Andean people. This route is known as the 'Cultural Route to Machu Picchu'.
How long before should I make the tour reservation?
You can book the tour a few weeks in advance. It is not necessary to get availability many months in advance.
---
Related tours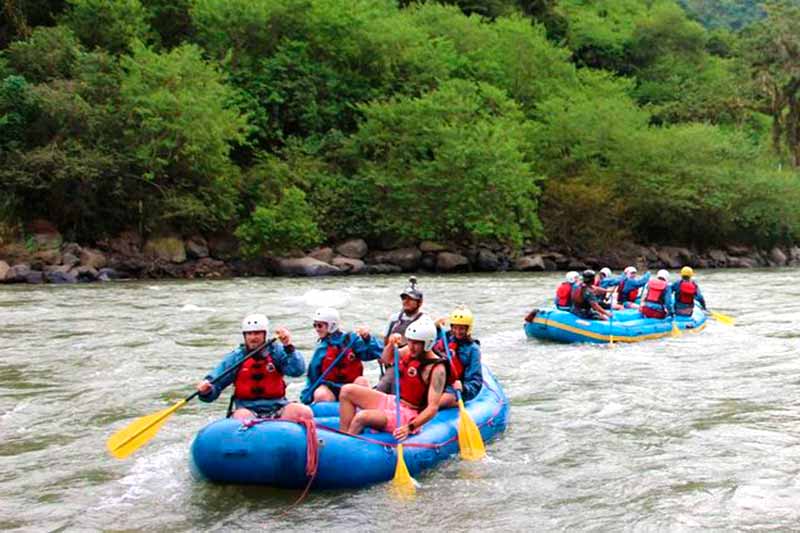 Cusco / Excursiones of several days
Inca Jungle Tour 4 days
Inca Jungle Tour 4 days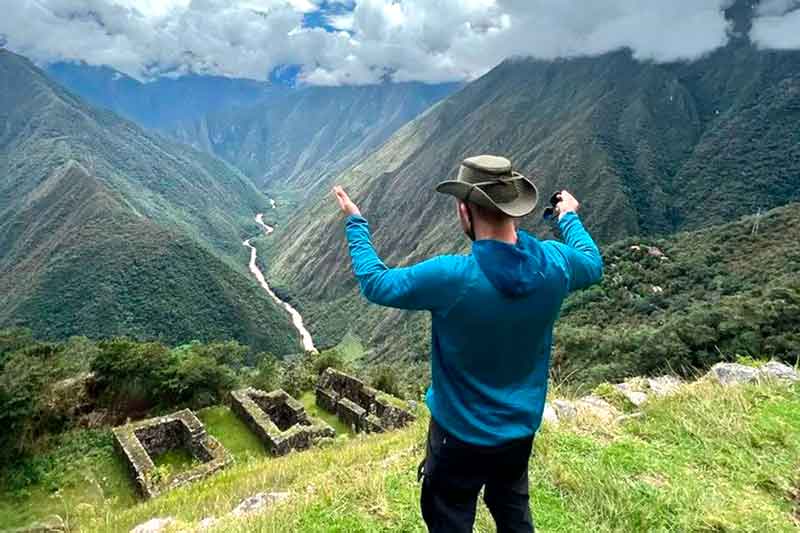 Machu Picchu / Excursiones of several days
Short Inca Trail Tour 2 days with All Inclusive
Short Inca Trail Tour 2 days with All Inclusive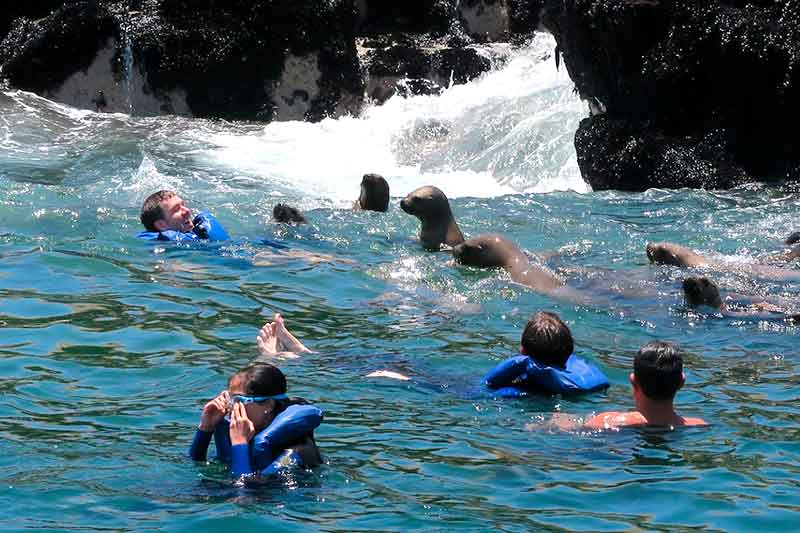 Lima / Lima
Special Peru Tour: Lima and Cusco 6 days 5 nights
Special Peru Tour: Lima and Cusco 6 days 5 nights