9 days tour: Cusco and Inca Trail (4D) + Sacred Valley
---
About this tour
Start:

Since your arrival in Cusco at the airport

Lodging:

5 nights Cusco / 3 nights camps.

Group:

16 people maximum.

Transport type:

Minivan Sprinter, fully equipped and comfortable.

Tickets included:

No more queues, tickets included.

Tour guide:

In English and Spanish (shared service)

Payment methods:

Visa, American Express, Diners Club, PayPal, MasterCard.
---
Description
This 9-day tour package will allow you to get to know Cusco and Machu Picchu in a special way. As a specialized travel agency we will make sure that you have everything you need for your trip. That is, you will not have to worry about anything since your arrival in Cusco. We will go to the airport to pick you up, we will also offer you hotels of different categories with a variety of prices. We will also take care of the camp and food during these days. Throughout the trip you will receive the pertinent information to make every detail of all the places we will visit more known and during the walk to avoid accidents. Finally, inform you that we will pick you up from your hotel for the start of the activities and also on the last day to take you to the airport.
---
Video
---
This is the experience
Everything will begin with your arrival in Cusco. That day we will coordinate the schedule so that one of our agents goes through the airport and can pick you up. Our agent will identify himself with a blackboard with the Machupicchu Terra logo and with the data that we will give him. That day you can rest and walk freely to start acclimatizing properly. On day two we will do the City Tour Cusco for almost 6 hours and you will be able to know some other places you want in Cusco. The third day will also be similar, although we will make a longer trip but it will not exceed 2 hours. During this trip we will visit the main archaeological sites of this place and we will enjoy an exquisite lunch in Urubamba.
The fourth day in Cusco we will leave early in the direction of Ollantaytambo to start the trek along the Inca Trail. We will be among the mountains and in continuous contact with nature for 4 days until we reach Machu Picchu. We will visit some archaeological sites that can only be seen if the Inca Trail is followed. It will be more than 40 kilometers that we will cross in the Andes Mountains passing from the Sierra la Selva Cusqueña. After this incredible adventure, we will have a day of rest that will be just and necessary so that the next day we can return to our places of origin. That day we will go through your hotel to take you to the airport along with all your belongings.
---
Prices
| Tour 9 days: Cusco and Inca Trail (4D) + Sacred Valley | Single Room | Double Room |
| --- | --- | --- |
| 2 star hotel | 1,160 USD | 1,080 USD |
| 3 star hotel | 1,435 USD | 1,185 USD |
| 4 star hotel | 1,635 USD | 1,285 USD |
---
Itinerary
Day 1: Reception at the airport
The time of your arrival in Cusco will be coordinated so that one of our agents will meet you.
Our agent will identify himself once he meets you.
It will be in charge of taking you from the airport to your hotel. The hotel will be the one you reserved.
You will have the rest of the day at your leisure to begin to acclimatize.
Day 2: Cusco City Tour
We will pick up your hotel early to start the activities.
The pick up will be at 8:30 or 12:45 am.
The places we will visit may vary in order, but they will be the following: Coricancha, Cusco Cathedral, Sacsayhuamán, the Qenqo sacrificial temple, Puka Pukara and Tambomachay. It will be possible to learn a lot about the Inca architecture and part of the history of this incredible place.
We will receive information at all destinations thanks to our guide.
We will finish this tour in a central square. It will be at the right time for lunch or dinner.
This afternoon the meeting will be coordinated with the guide in charge of the Inca Trails, who will give us the necessary information and recommendations to carry out this activity.
Day 3: Heading to the Sacred Valley of the Incas
From 7:30 am to 8:00 am we will go through the hotels.
We will leave in the direction of the Sacred Valley of the Incas.
The Taray viewpoint will be the place where we will have the first stop. From here we will be able to find incredible landscapes.
The next destination of the day will be the archaeological center of Pisac. Here we will have to walk a bit, but it will be ideal for us to acclimatize.
In Pisac you can find a small citadel with royal buildings and an Inca cemetery.
At lunch time we will arrive in Urubamba and we will have a buffet lunch at the Tunupa restaurant.
For hours in the afternoon we will pass through Ollantaytambo and we will learn about the incredible history and battles that took place there.
Before returning to Cusco we will pass through Chinchero, which will surprise us.
It is expected to arrive in Cusco between 6:30 p.m. and 7:00 p.m.
It will be coordinated if we leave you at the door of your hotel or in a central square.
Day 4: We start trekking along the Inca Trail route (day 1)
We will leave Cusco early in the morning towards the Sacred Valley. In our tourist transport, our stop will be in Piscacucho.
In case you want to buy something last minute, you will have to do it in Ollantaytambo, where we will have a stop.
Piscacucho is located at kilometer 82. Here is the entrance control, it is also the place where we will meet our team of carriers and cooks who will accompany us on this adventure.
We will begin the walk along the Urubamba River and then begin to ascend the mountain.
The place for lunch will be when we finish ascending.
This day we will walk some 13 kilometers, both for lunch and dinner we will have large tents ideal for this.
We will spend the night in the camps according to the availability of the date. It may be the one known as Ayapata.
Day 5: Inca Trail Route (day 2)
We'll leave early. First it will be possible to have breakfast before leaving our camp.
The road will be really challenging. Probably the most difficult of the 4 days since we will cross the Warmihuañusca pass.
When we pass this area we will be at 4,200 masl or 13,779 feet. When we cross this place, we will see truly incredible landscapes.
Through this sector we can have lunch, thanks to our cook.
In the afternoon we will descend until we reach the Pucaymayo River Valley. It will be in this valley where we will be able to dine.
As usual, thanks to the carriers we will be able to appreciate our camp.
The camp we usually use is Chaquicocha, however, it will be seen according to availability.
Day 6: Inca Trail Route (day 3)
We will enjoy a comforting breakfast. This day we will start a little earlier than the previous days.
This path will be the easiest of the day, we will practically walk 16km of a descending path.
This day we will be able to appreciate some of the first Inca constructions, we will visit Sayaqmarca which can be translated as the "Dominant Town".
Later on we will see the town of Phuyupatamarca, which can be translated as "Town above the clouds". As is characteristic of Inca constructions, it is located on the slope of a ravine.
This will be the area where we can have lunch. If this place will be the place where we spend the night, we can rest. In case there is no availability or another has been chosen, we will continue our way to the Wiñayhuayna camp.
Whatever the place, it will be possible to spend the night in our camps.
Day 7: Route of the Inca Trail arrival at Machu Picchu (day 4)
This day we will leave early and receive a box lunch from our cooks.
We will leave very early to reach Inti Punku or Puerta del Sol as soon as possible. From where you can already appreciate the incredible Inca citadel.
Before entering Machu Picchu we will have breakfast. Before entering we will register.
Our guide will give us a tour that can last up to 3 hours or more to enjoy all this incredible place.
We will be able to go down in the ecological buses to Aguas Calientes, where we will be able to have lunch, rest or tour the entire ecological district.
It will also be possible to visit the thermal baths. In the afternoon we will take the train back to Ollantaytambo.
We have to pay attention to the time indicated on our ticket, we must wait 30 minutes beforehand to avoid delays.
In Ollantaytambo, you will not wait for a bus or sprinter minivan that will take us to Cusco.
We will be in Cusco at approximately 9:00 p.m., we will leave you at the door of your hotel.
Day 8: Rest in Cusco
This day you can rest or walk around places you want. It is recommended to follow a break for the long journey you just made.
Day 9: Farewell
We will take care of transporting you to the airport, at the ideal time for you to take your flight.
---
Includes
Ideal tourist transport to pick you up and take you to the airport.
You can choose from 2 to 4 star hotels. All of them very comfortable.
The transport will be for the exclusive use of our clients.
The service will be round trip with pick up from your hotel for each activity.
Reserved entrance to all the destinations that appear in the itinerary, during the nine days.
Pick up from the door of your hotel during the days you are in Cusco.
Buffet lunch at Tunupa restaurant located in the Urubamba district.
Briefing for the Inca Trail.
Access to do the Inca Trail 4 days.
Physical and virtual ticket to access Machu Picchu Only.
Transportation fully equipped, comfortable and ideal for tourism.
Transportation back from Machu Picchu to Cusco.
Expert guides in the staging of all the activities that we will see.
Team of carriers and cook.
The carrier has a maximum load of 12 kilograms.
Camp.
Mats
Oxygen balloon and first aid kit.
Water.
Transport to other unspecified destinations.
Drinks, snacks.
Hats or caps.
Additional carrier (on request).
Extra mattresses (on request).
Printed photographs.
Tips.
---
What to bring?
To enter all the venues and the hotel itself, you will need to present your identity document or passport.
During all activities it will be necessary to bring sunscreen.
You must not forget a hat and wear light clothing.
During the Inca Trail, bring a change of clothes.
It will be necessary to have repellent against mosquitoes.
In all activities do not forget to have a water bottle.
Wear comfortable shoes or those ideal for hiking.
A raincoat will be essential.
---
Where does the tour start and end?
This tour package includes pick up from the airport. Transportation for all destinations and also to take you to the airport on the last day.
We will take care of all the logistics to avoid inconveniences such as long lines and last-minute payments.
---
Will I get altitude sickness?
It will be unlikely . The first days in Cusco will help us to acclimatize. You will need to be patient.
The most common symptoms are headache and malaise. These usually dissipate with a short rest.
However, thanks to the fact that not much effort will be made during the first days, it will be unlikely to suffer from altitude sickness.
---
Is it necessary to go with an agency?
It is highly recommended. A travel agency will care about your well-being and will provide you with information and the necessary reservations in hotels, tickets and transportation to avoid unnecessary setbacks on your trip.
Machupicchu Terra, will advise you throughout your stay in Cusco, even before so that you can arrive without problems.
In case you want a private tour, do not hesitate to ask your interest at: info@machupicchuterra.com.
---
Frequent questions
Does this service include pick up from the airport?
Yes, the service will be coordinated in advance to avoid errors in the schedule. You may need to specify your place of origin and arrival time with the company you are traveling with. One of our agents will be in charge of waiting for you and taking you to your hotel.
Is altitude sickness dangerous?
No. Although it is likely that he will feel some discomfort when he arrives in Cusco. If this is the case, it is recommended to rest and drink water. Altitude sickness is a normal reaction of the body when it is at high altitude where there is little oxygen. These first few days you will be able to acclimatize so just keep calm.
Does this tour package include a hotel?
Yes, you will have options from 2 stars to 4 stars. All hotels meet the required standards. You will be able to spend and rest well during the nights.
Can I purchase this service privately?
Yes, just contact our travel consultants. They will give you the benefits of hiring a private tour with our agency. You can use WhatsApp or email: info@machupiccchuterra.com
Can I only get to Cusco by flight?
No, there is also the possibility of arriving by bus. However, the distances are usually long and you would waste many hours of your vacation traveling. It is recommended that you arrive by plane so that you have more time and can enjoy Cusco.
What kind of transportation will we have to return to Cusco from Aguas Calientes?
The service will be bimodal. Once we get to Aguas Calientes we will wait for the train. This will be the first transportation that we will take, once we arrive in Ollantaytambo we will board a bus or minivan that will bring us to Cusco.
Can I choose a vegetarian diet?
Yes, you just have to indicate this desire when making the reservation. This will also be included during the days that we go to Machu Picchu along the Inca Trail.
---
Tours relacionados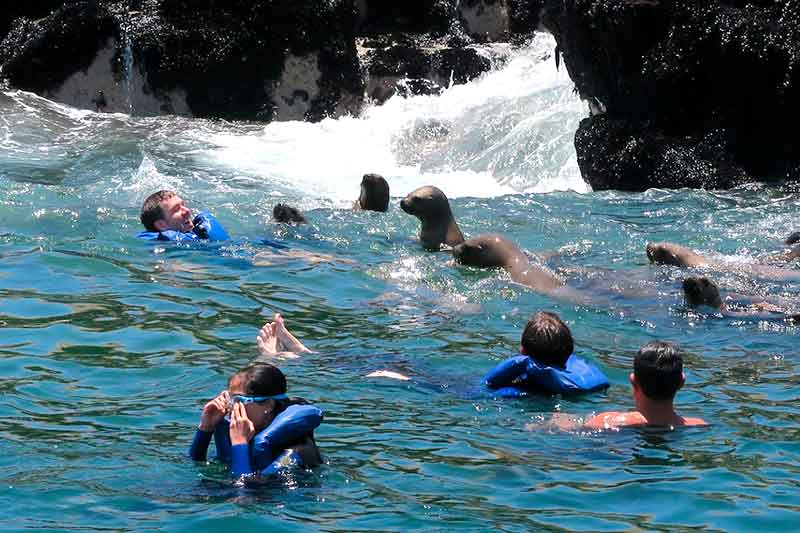 Lima / Lima
Special Peru Tour: Lima and Cusco 6 days 5 nights
Special Peru Tour: Lima and Cusco 6 days 5 nights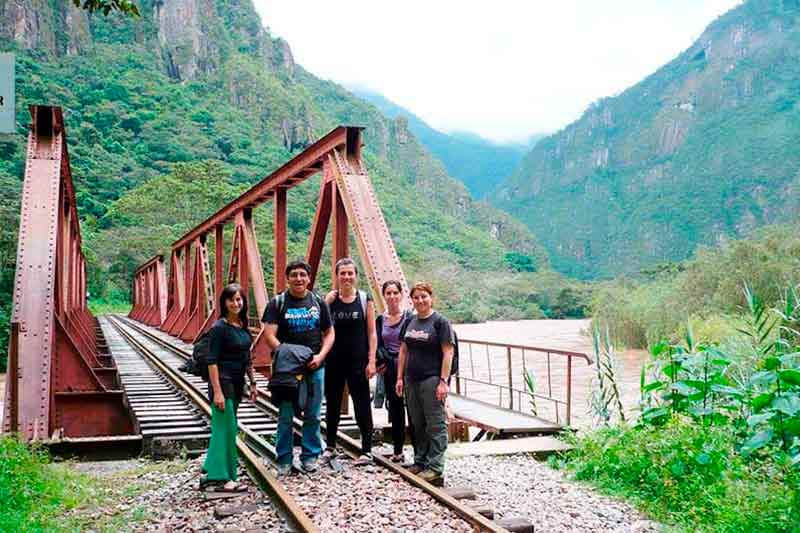 Cusco / Excursiones of several days
Tour Machu Picchu by bus through Hidroeléctrica 2 Days with All Inclusive
Tour Machu Picchu by bus through Hidroeléctrica 2 Days with All Inclusive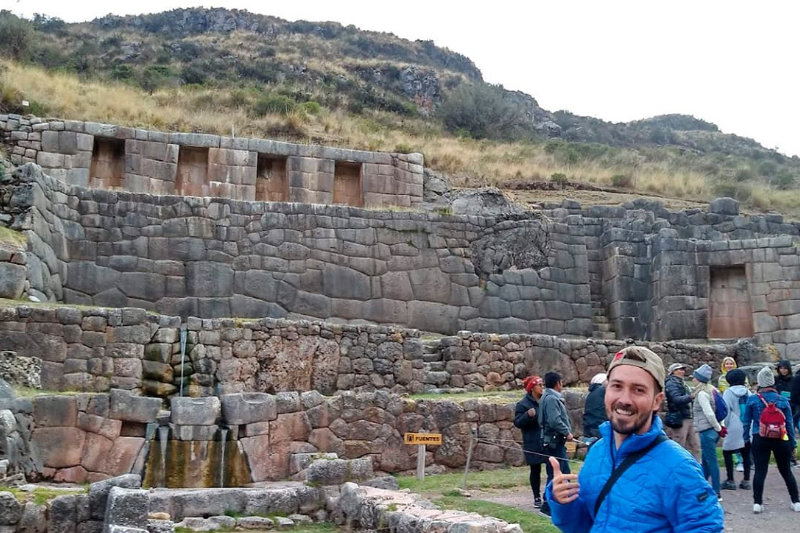 Cusco / Excursiones of several days
Inti Raymi and Machu Picchu City Tour Cusco + Sacred Valley and South Valley (Tour 6 days)
Inti Raymi and Machu Picchu City Tour Cusco + Sacred Valley and South Valley (Tour 6 days)